During his visit to Rakhine State, Senior General Min Aung Hlaing, the head of the Military Council, emphasized that for elections to take place, it is imperative for the country to achieve a state of peace and stability.
On July 11th, Min Aung Hlaing had a meeting with officers and families from Sittwe and Kanni military stations in Rakhine State, during which he expressed his views regarding the conditions necessary for holding elections.
"Tatmadaw (the Military Council) has pledged to hold the multiparty democracy general election in a peaceful and stable situation", he stated in his speech.
According to U Ye Tun, a political analyst and a parliament representative from Hsipaw Township constituency in Shan State, holding an election under the current complex and conflict-ridden internal situation is deemed unrealistic.
"In order to hold elections, significant political changes need to be made. The National League for Democracy (NLD) should be allowed to participate, including the release of Daw Aung San Suu Kyi from custody. If these changes are implemented, there is a likelihood of their election plan. Such a shift is to create a political environment that ensures safe and fair elections", he told Narinjara.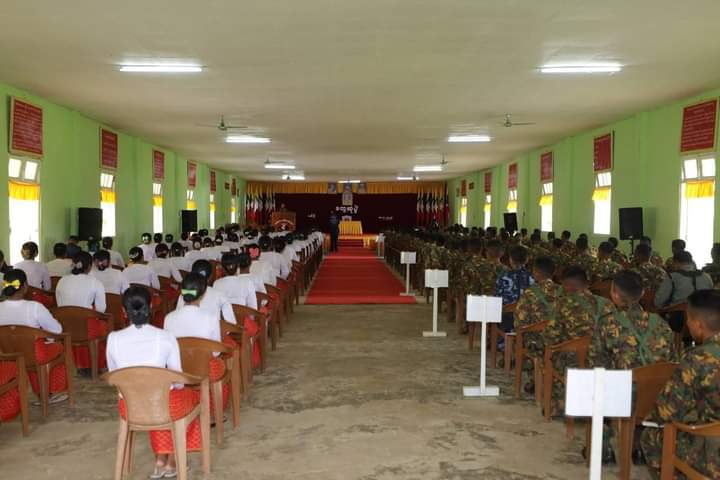 In the absence of significant changes, the Military Council will be unable to conduct elections and will need to wait until they have full control over the entire country, he added.
As per the provisions outlined in the 2008 Constitution, the National Defense and Security Council typically permits the Commander-in-Chief (Min Aung Hlaing) to extend his executive authority twice, with each extension lasting for six months, in normal circumstances, following the declaration of a state of emergency.
Politicians have criticized Min Aung Hlaing for unethically manipulating the terms to suit his own agenda and repeatedly issuing emergency declarations, thus retaining control of the country.
The country is currently experiencing significant instability as the Military Council engages in daily conflicts with the People's Defense Force (PDF) under the National Unity Government (NUG) and various ethnic armed organizations in all regions and states of Myanmar, except Rakhine State.
----------