42 boatpeople, entered into Ayeyarwaddy region, arrested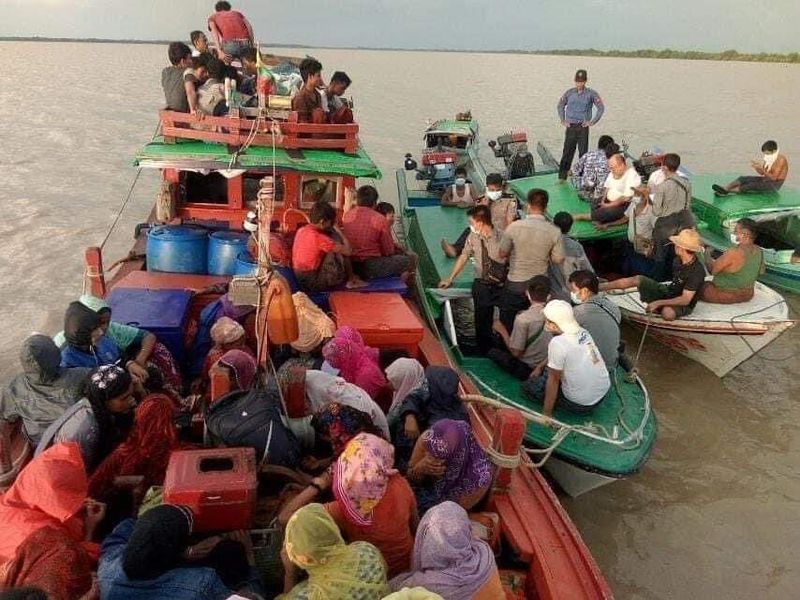 Narinjara News, 29 August 2020

Myanmar police personnel of Ayeyarwaddy region lately arrested 42 Muslim boatpeople from Rakhine State including 29 women and two minors, who entered into the region on 27 August.

Five boatmen who guided the motorboat were also detained by the local police.

Ayeyarwaddy division police officer Tun Shwe informed that the location of their arrest was at the mouth of Kunninsin Guu river, which is around 15 miles away from Mawlamyintegyun township of Laputta district.

The Muslim people were suspected to enter Ayeyarwaddy division by the motorboat. The police received an input and followed it to detain all the travelling people.

However, they would not be prosecuted as there is a government order and they would be deported to Rakhine State as soon as possible.

The police spokesman Tun Shwe added that those areas continue to be under vigil. Meanwhile, those police personnel, engaged in the operation, would be sent to quarantine centers.

Police records reveal that 16 Bengali nationals were arrested on 24 June from Myaungmya township as they entered into the locality illegally.