Intense fighting compels Muslim villagers to abandon residences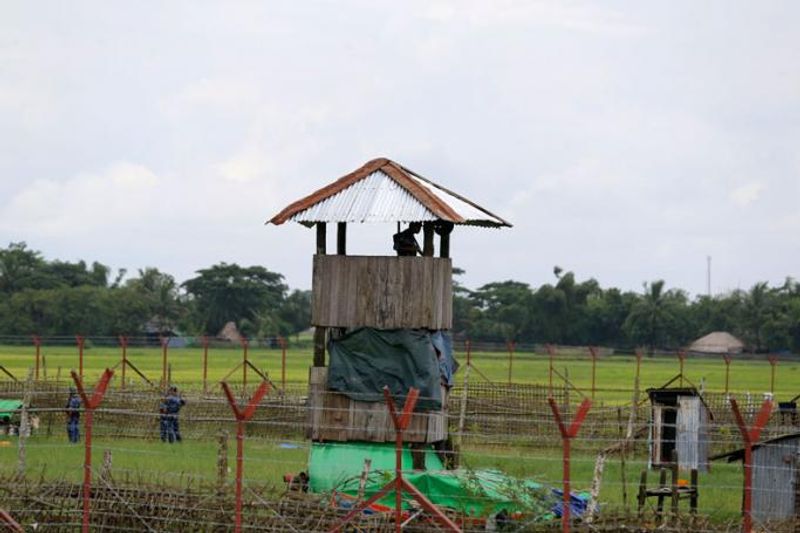 Narinjara News, 30 August 2019
An intense fighting between Myanmar security forces (Tatmadaw) and Arakan Army (AA) members has compelled Muslim families of Sun Tee village located in southeastern part of Buthidaung township of Arakan to abandon their residences in search of safer places.
U Kyaw Kyaw, a local Muslim leader informed that the confrontation started nearby to their village at around 1.30 pm on Thursday. Both sides used weapons of various sizes to exchange gunfire, which went on for one and half hour.
Two local young women namely Raw Chida and Larlu were injured in the incident and they were sent to Buthidaung township hospital for urgent treatments.
"We ran away with other family members from our residences towards Kyar Nyo Bying village. It was a scaring experience with noises of heavy firing and everybody was frightened. The entire group of villagers ran away to safer places for taking shelter," added U Kyaw Kyaw.
At least three houses belonged to U Tha Tin Hla and U Hla Mg Tha along with another villager of U Yin Tha Rakhine village caught fire as artillery shells were falling over those. However no one was injured as the village was already deserted.
Earlier on 28 August, there was another round of gunfire between the security forces and AA members at a location near to Sun Tee and U Yin Tha village, where the people got scared.
Till date several hundred of Rakhine Buddhist nationals from seven villages including U Yin Tha, Nwa Yon Daung, Shat Shar Daung, San Go Taung, Kan Bying etc had left their localities since July this year as continued fighting between the two sides scared them.