3 civilians including a minor received bullet injuries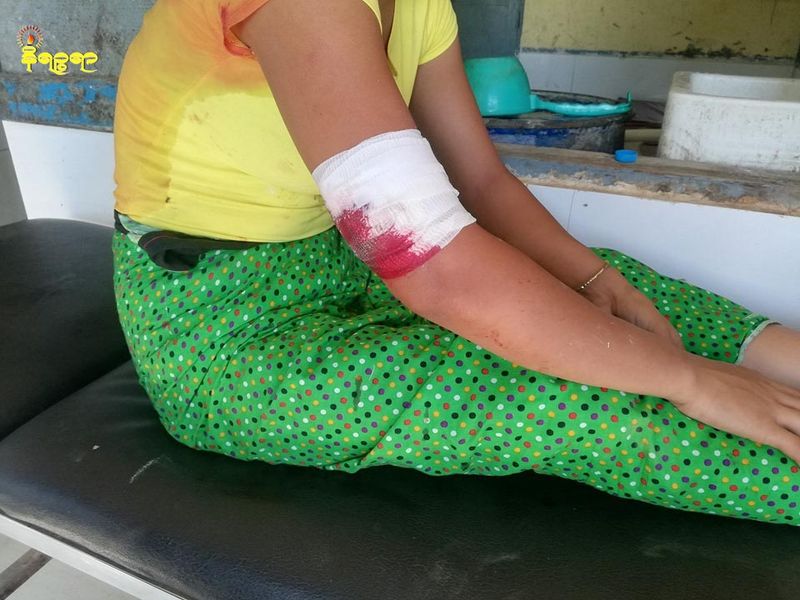 Narinjara News, 21 October 2019
Three civilians including a minor girl under two townships in Arakan were wounded in artillery shell-explosions within two days, claimed their relatives.

First incident took place on Sunday at Thik Htoo Pauk village under Buthidaung township, 80 miles north of Arakanese capital city of Sittwe, where a 50 years old Muslim woman named Ayay Shar Khathu (50) received injuries.

"While she was sitting inside her home, an artillery shell fall down at their compound and exploded loudly. Some pieces of shells hit her knees severely. She was sent to Buthidaung township hospital for necessary treatments," informed a village leader.

However, nobody in the village had the idea who actually fired the artillery shells, added the village leader. He also claimed that there was no report of clashes between Myanmar Army and Arakan Army on that locality on Sunday.

The second incident took place at Kalong old village under Min Bya township, 60 miles east of Sittwe on 21 October, where a 20 years old mother named Khin Win New and her three years old daughter (Khin Oo New) received injuries.

Two landmines were exploded at the new car gate of Na Ram village as an army column was crossing the road. The soldiers resumed counter-firings and few artillery shells hit the house of Khin WinNew.

A piece of shell hit her hand when she was cooking food in the kitchen and another one struck her daughter. Both of them are now recovering at Min Bya township hospital.