Bullet wounded cowhand died in Mrauk U hospital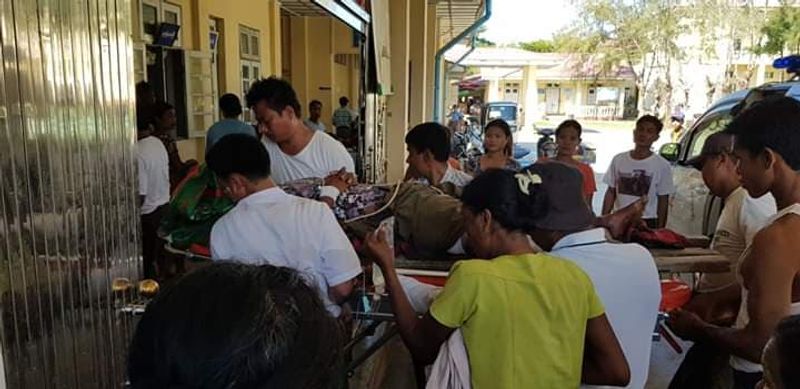 Narinjara News, 28 November 2019

A bullet wounded cowhand with severe injuries died in Mrauk U district hospital today, said a member of the victim's family.

U Thein Tun Kyaw, 35, (son of U Ba Tun from Kyaung Taung village under Mrauk U Township) sustained bullet injuries on his lap on Wednesday morning as he went to graze a herd of cattle nearby his village. Suddenly the bullet hit him.

"The bullet came from the Wardaung Kwin mountain range where a column of military was temporarily stationed. We do not know who fired him but the bullet was seen coming from that side. He was sent to Mrauk U district hospital for necessary treatments, but he succumbed to injuries today morning," said the family member.

The attending doctor at the hospital declared U Thein Tun Kyaw's demise at around 3.40 am. He left behind his 35 years old wife, 13 years old daughter and 11 years old son.

Most of the residents of Kyaung Taung village have already fled to other villages for taking shelter as fierce gun battles erupted in the locality between Myanmar Army (Tamadaw) personnel and Arakan Army (AA) members on 27 November.

Besides U Thein Tun Kyaw's death, the bullets and artillery shells hit several houses. Scared of the situation, the villagers left for other places in the down town of Mrauk U township.