Village administrator, woman killed in encounter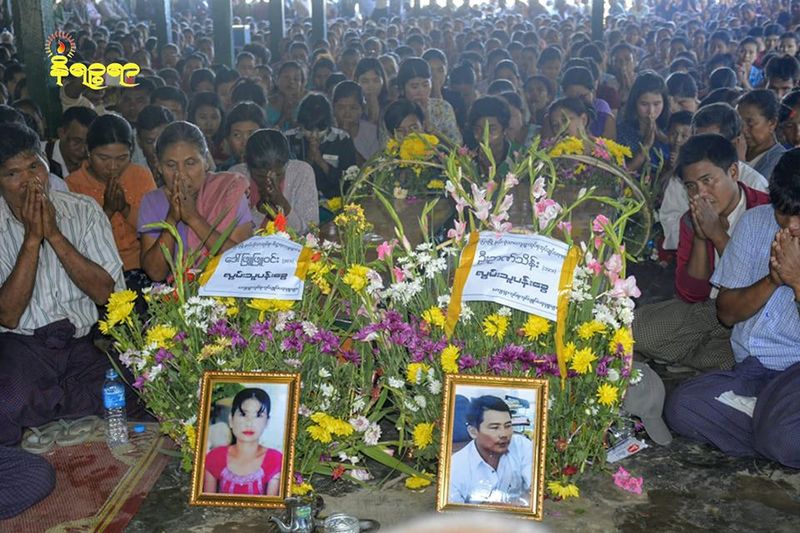 Narinjara News, 15 December 2019

A 42 years old village administrator named U Nyan Thien was killed by a column of Myanmar security forces while a 30 years old rural woman named Daw Phyu Phyu Win faced bullets as the army started firing at Sitta Ya village under Min Bya township, said family sources.

A column of Myanmar Army of around 100 soldiers entered the village at 11 pm and they started firing. A group of security personnel even went inside the village administrator's compound, said a relative.

Once the security forces got inside the campus, they started hitting the village administrator by their gun stocks. The village administrator died on the spot as he sustained serious injuries.

The village woman was hit by bullets when she tried to hide at the ground floor of the house. The bullets hit her back and later succumbed to injuries.

A village Yar Ei Muu ( 100 village families live under him) informed that the battalion commander admitted the death of the administrator. He added that the administrator died unfortunately during the firing.

"When I transported them (the army column) by two boats and crossed the village creek, I was informed about the incident," said the village Yar Ei Muu.

But many villagers alleged that the army personnel intentionally killed the village administrator.

The security forces also arrested 9 villagers before they left their residences.
They were taken to an unknown location. The family members have expressed worries about their security.