27 stranded Arakanese villagers rescued by locals with MRCS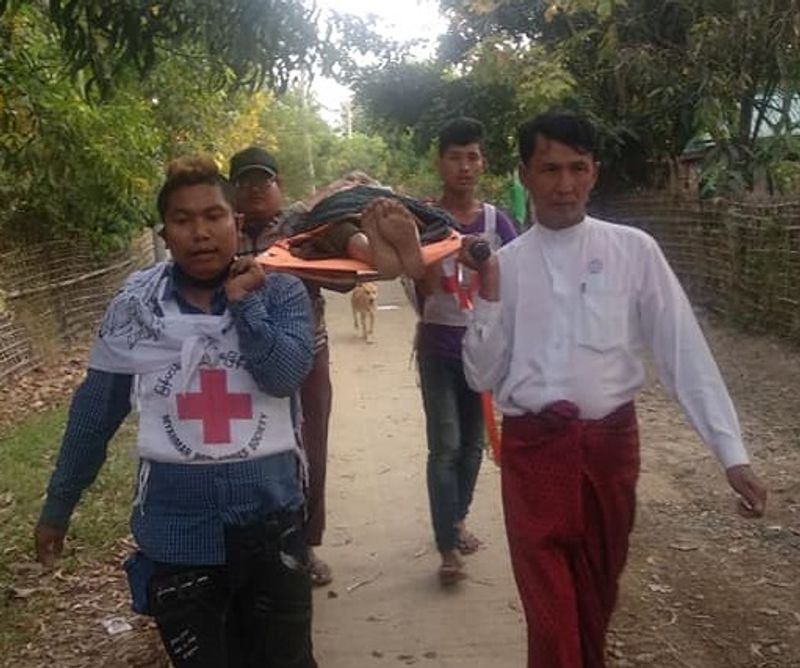 Narinjara News, 28 December 2019
Twenty seven stranded villagers at Thaung Dara village under Rathidaung township of Arakan were rescued by local activists along with Myanmar Red Cross Society (MRCS) on Friday, where local Parliamentarians extended their supports.

U Khin Maung Latt, who is an elected representative in upper house of Parliament, informed Narinjara over telephone that three local Parliamentarians with an MRCS team arrived in the village and successfully rescued 27 stranded villagers.

Over 1400 residents left their Thaungdara village with the fear of army-actions as a column of Myanmar security personnel arrived in the village.

He added that there are many soldiers still inside the village. They communicated with army officials and went inside the village by Friday afternoon and successfully took the villagers out for safer places.

Lawmakers namely U Kyaw Lwin and U Tin Maung Win, both of whom are
representatives in Rakhine State Parliament supported the mission.

The rescued 27 villagers, most of whom are very old in ages, were stranded inside the village for 14 days and now they are being put at the township administration office.