Two military vehicles destroyed in Arakan Army attack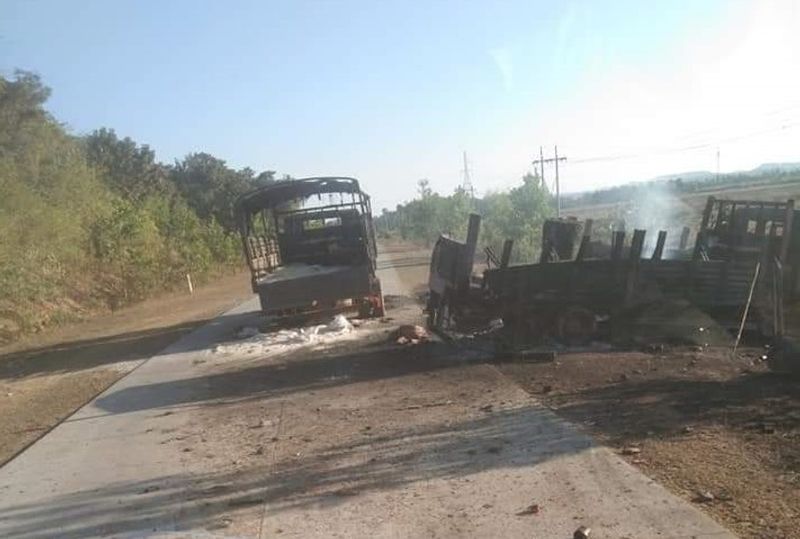 Narinjara News, 8 January 2020

Two Myanmar military vehicles were destroyed in an Arakan Army (AA) attack yesterday afternoon as the AA members ambushed the security personnel in Minbya township, which is 6o miles east of the Arakanese capital city (Sittwe).

The attack took place near to Far Pro Chin ethnic village under Minbya township when a convey of five army vehicles were passing through the union highway on their way to the army training school (no 9) located in Meabon township.

Those vehicles were transporting goods from Minbya inland water port, where four navies are harboured. AA members are understood to attack the vehicles with the help of rocket launchers along with small guns.

Local sources revealed that at least two military vehicles caught fire as a huge volume of ammunitions were exploded in the gun-fighting.

Brigadier General Zaw Min Tun, the spokesman for Myanmar Army, also confirmed the attack but he denied further details about the incident.

"We have inputs that the attack was carried by AA members. Two military vehicles were damaged in the incident. Some soldiers were injured in the attack but I cannot explain more about it," he said while interacting with the media outlets.