31 stranded Arakanese villagers rescued with monk's help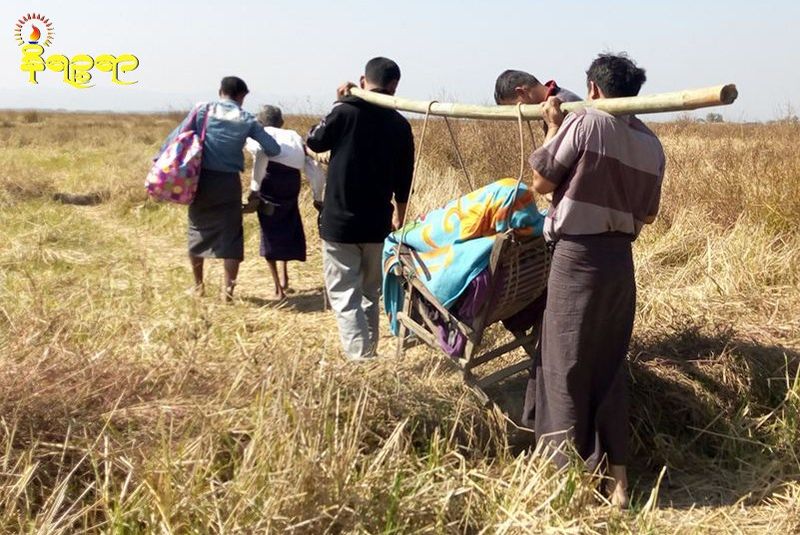 Narinjara News, 16 January 2020
31 stranded residents from Nyaug Pinhla village under Rathidaung township in Arakan were rescued by local activists on Wednesday with the help of senior monks.

They were stranded inside the village for five days, informed a rescue team member Kyaw Min Khaing adding that among them, 23 villagers are senior citizens (over 60 years old)
including three women and three children.

He revealed that following the consent of on duty army officers the local activists reached the village by a machine boat and then shifted them to an IDP camp at the downtown of Rathidaung.

Over 300 scared residents left Nyaug Pinhla village as a column of Myanmar security forces entered into their locality on 9 January. He added that many soldiers are still stationed inside the village.

Daw Khin Soe Wai, a representative of Parliament from Rathidaung township commented that a large number of civilians in north Arakan were facing difficulties because of the conflict situation.

Often the villagers have to leave their places whenever the security personnel enter their villages searching the armed members of Arakan Army. She demanded to stop the battle at the earliest for the sack of peace in Arakan.

Earlier on 27 December, over 25 stranded residents from Thaung Dara village under Rathidaung township were rescued by the locals with the help of Myanmar Red Cross Society (MRCS) members.

Local Parliamentarians also extended their supports in the mission. Over 1400 villagers left their residences fearing army atrocities as a column of Myanmar Army entered into their Thaungdara village.