NLD Parliamentarian U Hawi Tint released by AA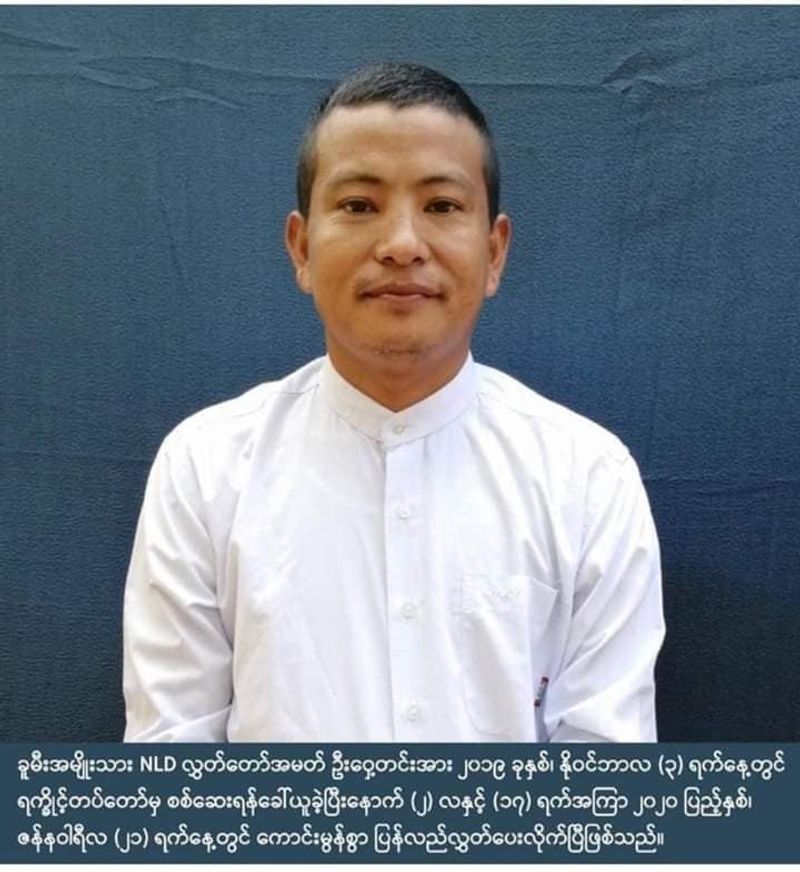 Narinjara News, 21 January 2020:
Parliamentarian U Hawi Tint, who is a senior member of ruling National League for Democracy (NLD) from in Paletwa township of Chin State, was released today from two month and 17 days long custody by Arakan Army (AA).

In its statement, AA leaders claimed that their organization was compelled to detain U Hawi Tint under an unavoidable situation and today he has been released unconditionally. The gesture is intended to improve brotherhood relationships between Rakhine and Khumi people.

U Hawi Tint along with nine others including five India nationals were detained on 3 November as they were travelling on a boat to Kyauktaw township of Rakhine State.

One Indian national died under the AA detention. Later however eight people including four Indians along with a dead body were released by AA members. Indian nationals were working on Kaladan multiple development projects in western Myanmar.