Intensifying fight broke out in western Myanmar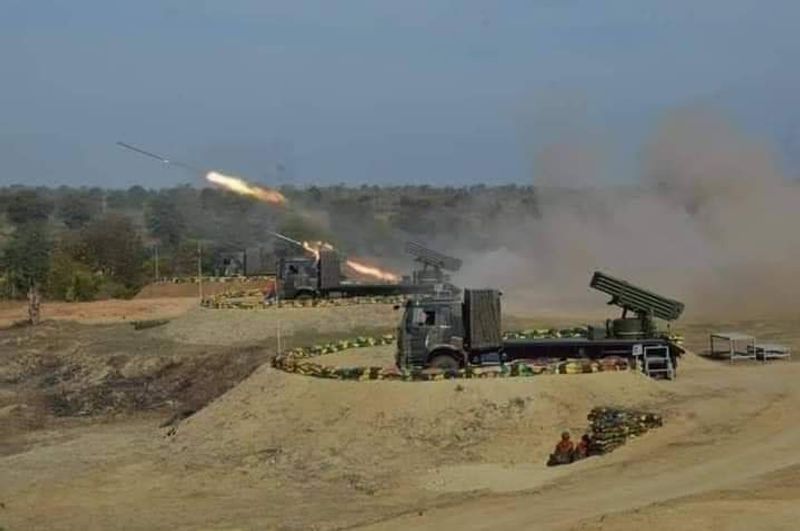 Narinjara News, 22 January 2020
A day after Chinese President Xi Jinping's visit concludes in Myanmar, incidents of fierce fighting between Myanmar army personnel and Arakan Army (AA) members broke out in Paletwa township of Chin State which is adjacent to India's northeastern border.

According to AA statement, the security forces attacked its camp located at 5.2 km away from Kway Thaung village under Paletwa township on 20 January with two jet fighters. They also used the drone to target AA members with several bombs. Personnel based in LIB 289 & 216 of Paletwa also fired a series of rocket launchers.

Heavy offensives on point 904 hill top with artillery shells were also witnessed. The first offensive was conducted at 1 pm. Another offensive followed at 3 pm. The security forces also took away few fallen soldiers.

The encounter left eight soldiers killed and four AA members injured. The military also fired artillery shells for 100 times since 19 January, claimed the AA statement.

The security forces are yet to respond to the AA claim.

The offensive took place as Xi Jinping left Myanmar after two-day visit. The Chinese President was present on the occasion where Myanmar and China signed 33 bilateral deals including the agreements on Kyaukphyu special economic zone and deep seaport project.