2 Detained Myanmar soldiers released by AA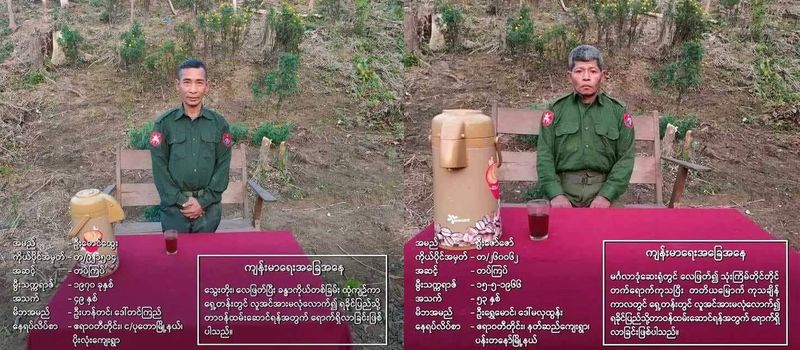 Narinjara News, 28 January 2020

Arakan Army (AA) has released two Myanmar Army corporals today in Paletwa township of Chin State.

They were identified as Maung Htwe (age 49 years old, private no Ta/ 9021504) and U Zaw Zaw (age 53, private no Ta/260062).

U Khaing Thuka, spokesperson of AA, informed that both the soldiers from LIB (313) under brigade no 77 were handed over through the community leaders from Katalin village under Paletwa township by 12.15 pm on Tuesday.

"They are older among other detainees and also feeing unwell for some time. So they were released little early, but the others (read 11 soldiers) would remain with us," said U Khaing Thuka.

Mentionable is that AA members detained 13 soldiers with arms & ammunition during a fight that broke out on 19 November at the mountain range, which is three miles west of Karama Chaung creek at Pagar Wa village under Paletwa township.

U Khaing Thuka also offered the military authority for an exchange of detained members between the two parties.

"We are ready to release some Burmese soldiers with police and immigration officials from our custody if the army authority agrees to exchange with their captives," he revealed.

Last year alone, 66 individuals including government officials were released by AA members as a goodwill gesture.