3 civilian killed, 7 wounded in Arakan shelling and explosions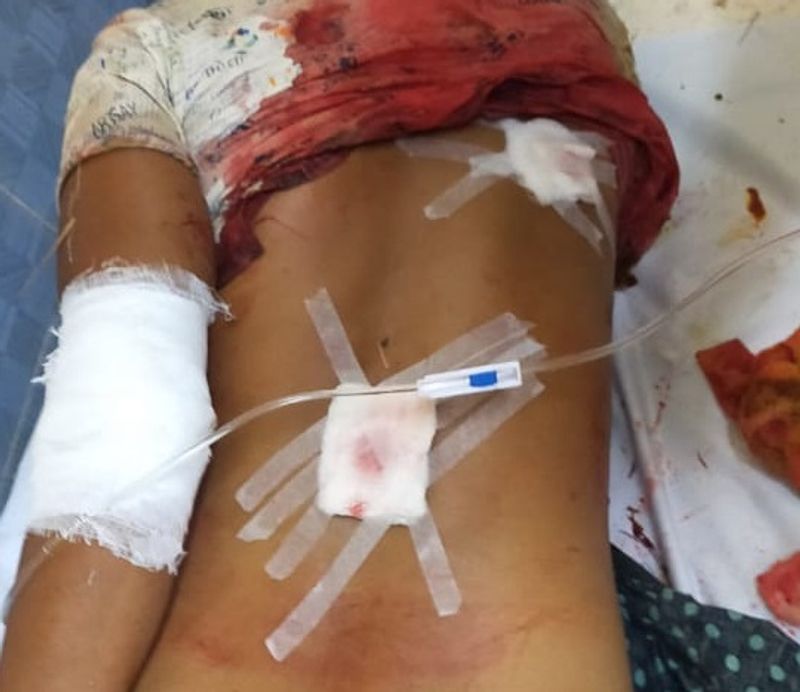 Narinjara News, 4 February 2020
Three civilians were killed and seven other sustained injuries because of shelling and explosions in Arakan State of western Myanmar on 2 and 3 February.

The victims were residents of Kyauk Taw, Mrauk U and Rathidaung locality in northerner Arakan.

An artillery shell was exploded yesterday morning inside a house at Pike Thay ward of Kyauk Taw town, which is 80 miles north of Arakanese capital city of Sittwe, where a 24 years old woman died and three men got injuries.

The victim was identified as Ma Aye Aye Khaing (24), a mother of two children, who died on the spot.

The injured persons were hospitalized at Kyauk Taw township hospital. Later a patient named U Kyaw Thein Tun (47) was shifted to Sittwe general hospital as his health condition deteriorated.

Ma Aye Aye Khaing's grandmother informed that the artillery shell came from Kan Htoo Shin temple at around 7.45 am. Some pieces of the shell hit her granddaughter and she died immediately. Roof of the house was damaged and some tree branches were also broken as the shell got exploded.

U Maung Hla Kyaw, a local member Rakhine State Parliament claimed that the shell was fired by Myanmar Army personnel stationed at Kan Htoo Shin temple. He also condemned such attacks on the civilian.

However, the spokesperson of western command headquarters colonel Win Zaw Oo denied the allegation. He added that AA members attacked the soldiers from three locations and hence they retaliated.

Earlier on 2 February, 15 years old Kyaw Kyaw Than was killed and 45 years old Daw Phyu May alias May Gyi sustained injuries because of an artillery shell explosion.

The artillery shell was brought by Kyaw Kyaw Than from the jungle. Suddenly the artillery got exploded and the youth received serious injuries. Later he died at Mrauk U hospital.

The injured woman is recovering at the hospital, said U Aung Than Tun, chairman of Garunar Hlaing blood donation group.

In a separate incident, a 56 years old farmer was killed in an explosion on the same day in Rathidaung locality.

"He went nearer to the mountain between Nga San Baw and Amyat Taung village in search of his buffalos. Then a landmine exploded and it damaged both of his legs and finally died on the spot," said one of his relatives.

Local sources revealed that a four-hour long clash between Myanmar Army personnel and Arakan Army members broke out in that place and someone might had planted the mine.