Civilian casualties increase in Arakan arm-conflicts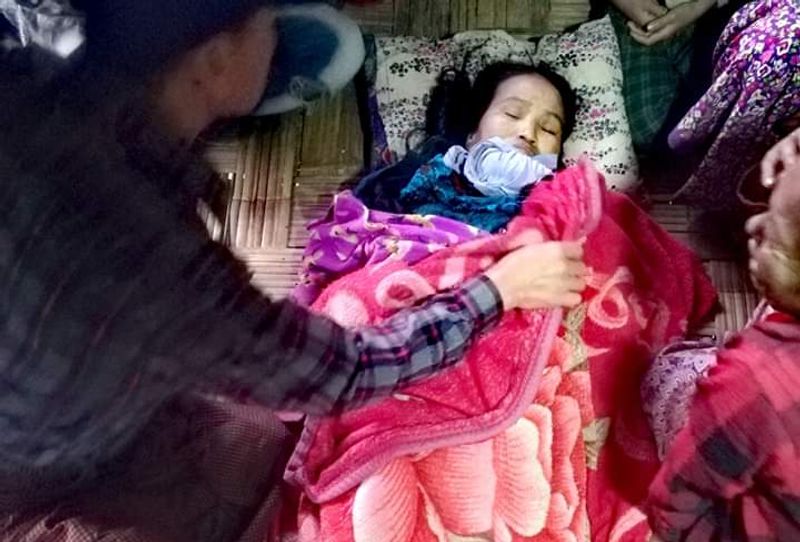 Narinjara News, 1 March 2020
Number of civilian-deaths has increased because of ongoing clashes between Myanmar military and Arakan Army (AA) in recent days in Arakan (Rakhine) State of western Myanmar.

On a single day on 29 February, at least five people died in Mrauk Utownship in an arm clash between the government forces and AA members.

An abbot from Shwe Lan monastery informed that the clash broke out at 7 am on Saturday when AA members attacked an army convey comprising 17 military vehicles from a close range with small arms and mines.

The incident took place on Yangon- Sittwe highway nearby Shwe Lan village. A 71 years old woman died of a massive heart attack during the fighting due to heavy sound of guns, he added.

On the other hand, four Muslim villagers from Buta Loon under Mrauk U township were killed on the spot. At least five villagers sustained injuries as artillery shells exploded inside the village. Those shells were used in the clash, claimed a Muslim leader.

"We do not know which party fired the shells. All villagers are now scared of the situation," added the Muslim leader.

Three houses belonged to Daw Than Than Aye, U Tun Thein (both are teachers) and U Kyaung Thaung at Myung Bwe village under Mrauk U township were destroyed in fire as a shell fall over there.

"The fire broke out from Daw Than Than Aye's house and then expanded to other houses. We could not defuse the fire as incidents of fierce fighting between Myanmar security personnel and AA members continued," said Myung Bwe village administrator.

A couple (U Maung Thin Shwe and Daw Ma San Thein) along with a road construction worker at Tan Byin Gyi village under Mrauk U township received injuries and they were sent to Sittwe general hospital.

On 28 February, a 42 years old woman was killed and five other individuals were wounded in Navy firing incidents under Minbya Township. According to local sources, AA members attacked three inland navy ships nearby Kyat Sin Bridge where one ship was damaged. The security forces retaliated with heavy guns and pieces of shell had fallen over the locality.

Daw Than New Yee died on the spot and another pregnant woman got wounded. She along with another bullet hit lady was admitted in Sittwe general hospital.

On 27 February, four passengers were wounded in an incident of firing as they were travelling from Paletwa to Kyauk Taw by a boat. Many passengers alleged that army people were involved with the incident, but Narinjara cannot confirm it.

Same day, an elder woman from Kyaung Daung village under Mrauk U township died of heart failures due to explosions near their village.

Similarly, on 26 February, a 30 years old Muslim villager from Bura Byint Aung Pa under Buthidaung township was killed in a landmine explosion but nobody knows who planted it there.