Three shot dead, two injured and 14 houses destroyed in Thar Si Village, Kyauktaw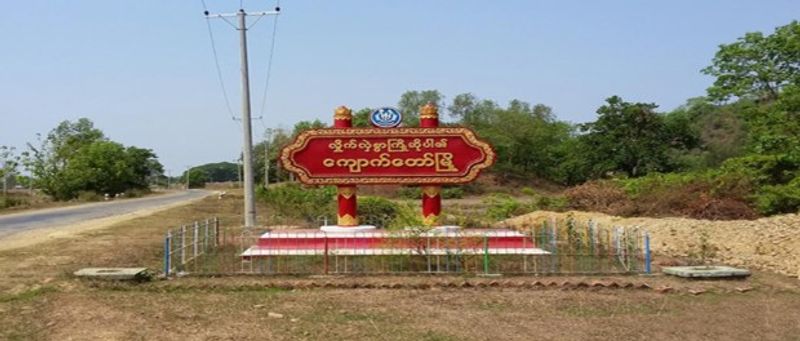 Chit Ee Hlaing
Narinjara March 13 2020

Three people were shot dead today in Thar Si village, Kyauktaw, including one young man and one 18 year-old girl already displaced by the conflict. Two other people were also injured and a number of houses have been destroyed in fire.

The deceased, all from Kyauktaw, have been named as Ma Thein Saw (18) who was originally from Pyaing Taing village but had moved to Thar Si to escape the conflict, and Maung Kyaw Bu (23) and U Nyunt Hla (56) from Thar Si.

The two injured include Maung Kyaw Bu's younger brother Maung Win Kyaw Hlaing (19) who was shot and injured, and U Saw Mya Aung (54). Maung Win Kyaw Hlaing is in a serious condition and requires immediate emergency treatment, according to the village administrator for Thar Si who spoke with Narinjara.

"The shooting happened on the main road. It was the soldiers, they were shooting into the village – just who were they shooting at? I am talking to you now from inside the bomb shelter, there's soldiers still here in the village. There were no battles or fighting, the soldiers just crossed the road, entered the village and began shooting. It was just like that, people were killed and people were injured. No one dared go out and see. There are many people injured" the village administrator said.

One woman from the area explained that some people had been shot dead while hiding in a bomb shelter while trying to escape the non-stop shooting.

"They entered the village shooting. They shot their weapons into the houses in front of them. We're still hiding in the bomb shelter. The people who were killed, they were shot while hiding in the shelter! There were people injured by gunfire, but I don't know how many. I know that two brothers were hit – the elder one died and the younger is seriously injured" the woman told Narinjara today at 1pm.

The village administrator explained that shelling had caused fires resulting in 14 houses being destroyed. The property belonged to the following people: Daw Wa Nu, U Hla Thein, U Soe Mya Aung, U Thaun Hla Aye, U Shwe Ba Hpyu, Daw Than Aye Khaing, U Maung Thar Tun, Daw Kyi Kyi Aye, U Maung Maung Myint, Daw U Nyunt Sein, Daw Hla Yin Nu, U Maung Win Tin, U Than Kyaw and the daughter of U Tun Aye Thar.

Thar Si village has a population of over 2000 people, or 401 households.

The Western Regional Command spokesperson Colonel Win Zaw Oo and the Tatmadaw True News Information Team secretary, Brigadier General Zaw Min Tun were unavailable to take calls concerning the incident.

Member of Parliament U Myint Kaing explained what he knew. "I got a call and was informed from Myauk hill. I know that three people have been killed in Thar Si village, and soldiers are there in the area, and they were still shooting. I don't know if there was an exchange of fire between two sides. They said they saw them shooting. Houses have been destroyed by fire. I don't yet know how many people have been injured", he said.

Rakhine State Government Spokesperson and Municipality Minister U Win Myint was contacted this afternoon at 3.05pm, but did not answer the call.