TV broadcasting antenna to collapses due to heavy fighting close to Paletwa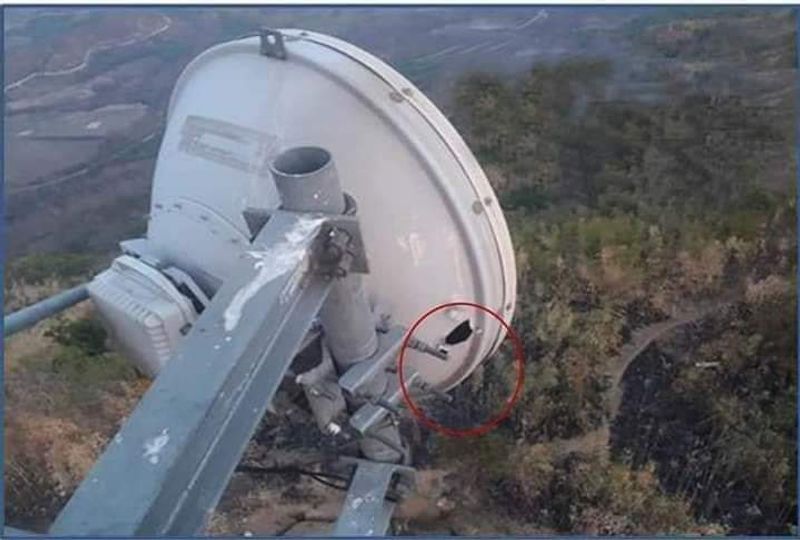 Khaing Lu Hla (Yo Ma Mye)

Narinjara News, 11 May 2020
A TV broadcasting tower antenna has collapsed after being shelled as heavy fighting rages close to Paletwa Town, Chin State, according to local residents.
According to Paletwa resident, the tower collapsed at a place called Yoke Wa close to Paletwa Town as fighting between the AA and the Tatmadaw continues. Fighting started there on May 7, he said.
Today on May 9, Tatmadaw strike aircraft attacked three locations at least 8 times, with strikes beginning at around 7am.
The aircraft attacked positions on the hill with the antenna tower. A hill with a waterfall and hills close to Mee Let Wa were also hit. Jet aircraft and helicopters were used in the attacks, according to eye witnesses.
One local Paletwa resident said she was really worried as she could hear the sounds of soldiers giving orders, rifle fire, and shelling in the town itself.
There are currently over 10,000 people displaced due to the conflict in Paletwa Township.