Southern Chin village sets on fire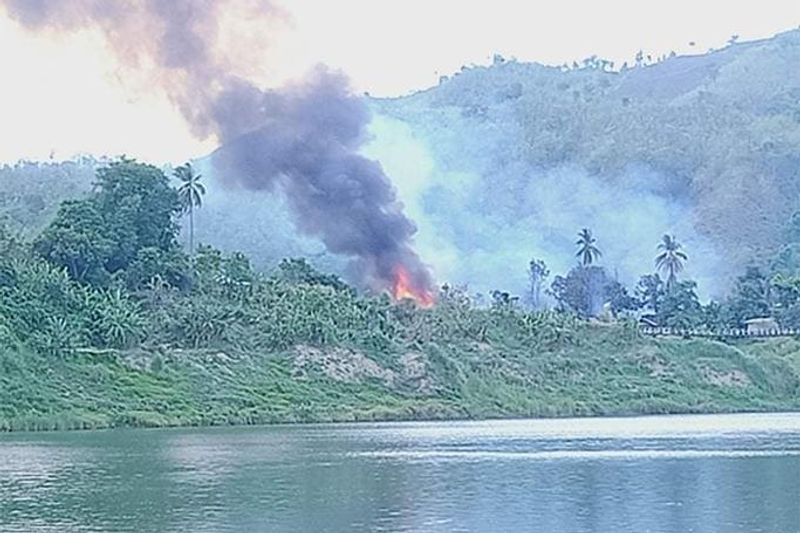 Narinjara News, 27 May 2020

A deserted village under Paletwa township of Chin State in western Myanmar was burnt down on Monday, informed local leaders.
The affected village named Mi Letwa, which is adjacent to Kyauk Taw township of Rakhine (Arakan) State, was however empty, as the villagers, except an old couple, left their place in April following a series of artillery shell-firings.
"The entire village was burnt down. We were worried about the couple as we had no contact with them," said U Kyaw Khaing, a village leader, who took shelter in Paletwa township.
Both Rakhine and Khumi (Chin) people have been living at Mi Letwa village for decades. There are 290 Rakhine families in upper part of Athet Mi Letwa village. Khumi (Chin) families live in other part with 129 households. Significantly, the fire broke out in Khumi occupied area only.
"We tried to go inside our village with machine boats, but because of the security reason we failed as the security forces always target the people while crossing the river. Finally we gave up our efforts and kept on looking helplessly from the bank of river Kaladan. We have no information who could set the village on fire. However, we could hear
several gunshots from LIB 289 battalion," added Kyaw Khaing.
Mi Letwa village is located at the eastern side of Kaladan opposite to Paletwa township at the other side.
U Myo Htet alias Salai Myo Htike, local Parliamentarian in upper house, confirmed the information but denied to have more details. "The village was burnt down but I do not know details about the fire," he said.
Earlier on 16 May, not less than 194 houses in Laker village under Mrauk U township of Rakhine were burnt down. The villagers accused the security personnel of the misdeeds, but the army spokesperson denied it, rather accused Arakan Army (AA) members for the same.Reacting to it, AA spokesperson Khine Thukha told RFA Burmese that it would be clear who set the village on fire if the local people are consulted. Thukha claimed that the army personnel did the crime.