Locals abandon their homes fearing more fighting following AA attack on Thazin Myaing BGP base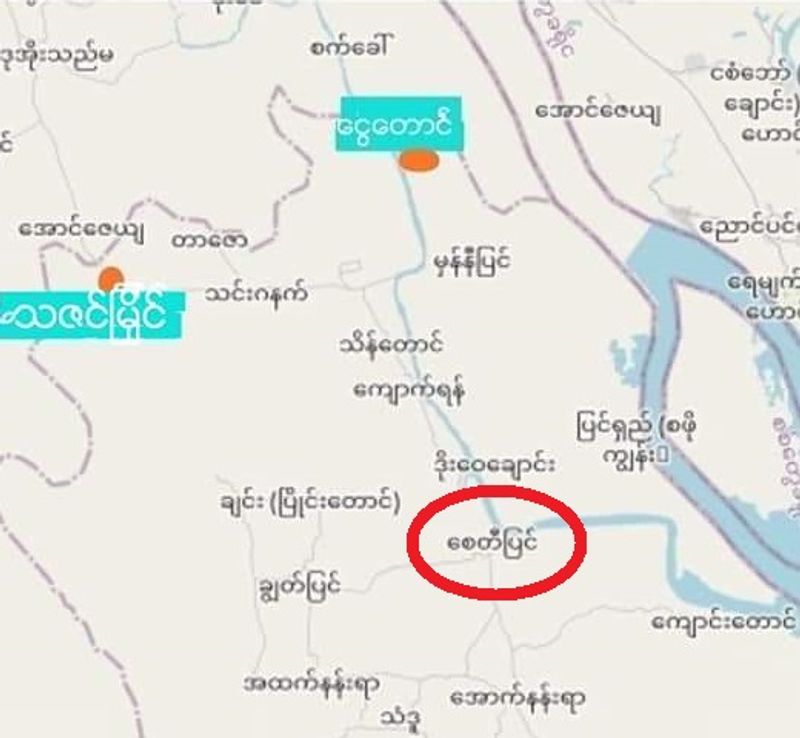 Narinjara News , 1 June 2020

Approximately one thousand local residents have fled their homes fearing increased hostilities one day after the AA attacks on Thazin Myaing BGP base in Rathedaung. They left their villages after hearing the sound of shelling and small arms fire outside Aung Zay Ya at around 11am today.
According to locals, people have left their homes in Thazin Myaing, Pi Tauk Myaing, Aung Zay Ya Ah Twin Pyin, Kyut Pyini Thar Ma Ka, (Pa) Oh They Ma, Set Kaw, Ngway Taung (Nga Hlan Pyin), Kyein Kyaung, Man Aung, Thar Si, Doe Way as well as other villages.
One villager explained that "They are building reinforcements in the area. We heard the sound of shooting from the valleys in the Mayu mountains to the west of (Pa) Oh They Ma village. We also heard clashes near Ar Twin Pyin village at around 11.30am on Saturday. That village lies on the border between Rathedaung and Buthidaung. Even now we can still hear the sound of sporadic shooting," he explained.
People have fled after hearing that the Tatmadaw was about to enter villages in the vicinity, he added.
"People from Aung Zay Ya, Ar Twin Pyin, Kyut Pyin and (Pa) Oh Thay Ma, Set Kaw and Ngway Taung (Nga Hlan Pyin) as well as in other places, have sought safety and shelter in Hpet Leik and Zay Ti Pyin. People from Kyein Kyaung, Man Aung, Doe Way and Thar Zi have fled to Thay Kan Gwa Sone. That's in Buthidaung," he explained.
Another resident said, "Since yesterday people from villages on this side of the hills have been fleeing their homes. People from Set Kaw and Ngway Taung fled after seeing military troops on boats approaching on the river. They went to Zay Ti Pyin and Hpet Leik. About one thousand people have fled their homes from villages in our surrounding area. I don't know how many have fled on the other side," he said.
After seeing two military landing craft approaching Tha Mee Hla village in Rathedaung on the Mayu river, villages on the eastern side of the river including Tha Mee Hla, Raku Taing, Zay Yar Myaing, Oh Pauk and villages in the direction of Sin Kone Taing fled their homes, according to those who have fled.
Following the AA's attack on the Border Guard Force Police (BGP) base in Thazin Myaing during the early hours of May 29, the Tatmadaw has sent in reinforcements to the area. Consequently civilians living in the area are afraid there will be renewed hostilities between the AA and the Tatmadaw and have fled their homes.
The Amyo Thar Hluttaw representative U Kin Maung Let explained that he had heard that the villages in the vicinity of Thazin Myaing had fled their homes fearing more fighting. However he said he had not yet received any information concerning people fleeing from the following villages - Pi Tauk Myaing, Thazin Myaing, Aung Zay Ya on the border with Buthidaung, and villages on the eastern bank of the Mayu river – Thamee Hla and Oh Pauk.