Thousands flee after gunfights in Minbya township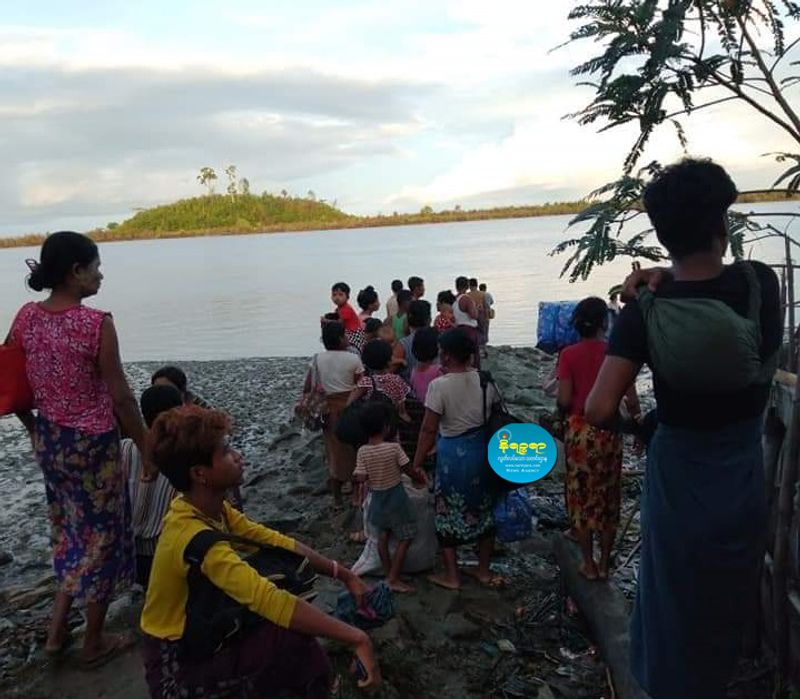 Narinjara News, 11 June 2020

Residents of more than 10 villages under Minbya township in Rakhine State fled their places as a column of security forces was attacked by Arakan Army (AA) members. The incident took place on a bridge located in the middle of Kyauk Kouk and Thit Poktaung village on Wednesday morning.

Villages like Kyauk Kouk, Thit Poktaung, Sanyin (lower), Sanyin (upper), Thaya Gon, Yan Din, Pridaw, Khamaung Daw, Mraung Chaung etc witnessed the fleeing of their residences.

"Our village (Kyauk Kouk) is around a mile away from the location of fighting. We came to know about an explosion that took place at 5:10 am. We also heard few gunshots after the explosion. Then the villagers

started leaving their places. It will be over ten thousand villagers who ran away from their places. In our village we have over 600 families with around 3,000 people," said a local teacher.
Most of the villagers fled by machine boats on way to Nga Man Ye Kyunt island under Meabon township.

A 42-year-old farmer named Kyaw Mya Tun from Kyauk Kouk village was also detained by the Myanmar security personnel.

"The column of security forces with around 170 soldiers stayed for one night in the village. AA members targeted the army troop as they left the place. Now the army column is staying in Thit Poktaung village and the arrestee farmer is still with them," added the teacher.

Hla Thein Aung, a Rakhine Parliamentarian from Minbya township informed that the attack took place on Tetkoke bridge that is 5 to 6 furlong away from Kyauk Kouk village.

"I have no information about it. However, the villagers asserted that they heard the sound of explosion and gunshots. A villager is also understood as being detained by the security forces," added Thein Aung.

Minbya township in Mrauk-U district of Arakan often witnesses encounters between the Burmese security forces and armed AA members claiming casualties in both sides.