Four injured as helicopter gunships hit Rathedaung's Kyauktan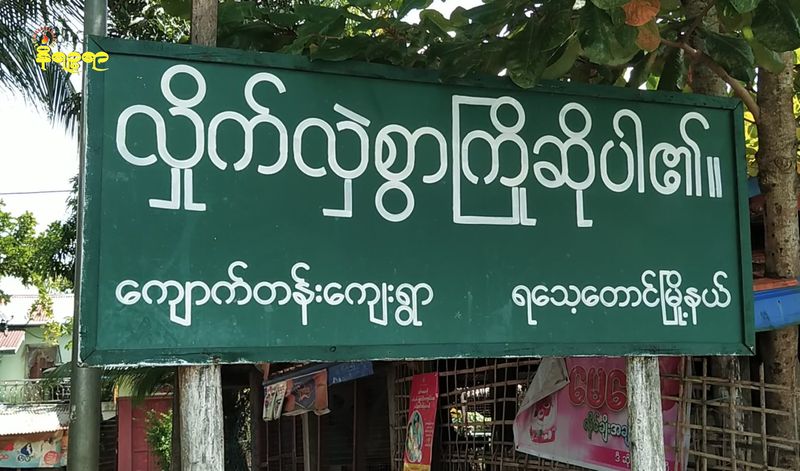 Saung Zar Kyi
Narinjara News, 18 July 2020
Fighting close to Kyauktan village, Rathedaung at around noon on July 16, prompted shelling by Rathedaung based battalions as well as the use of a helicopter gunship to attack positions, according to locals.
One woman and three farmers working in fields close to Kyauktan were hit and injured by shrapnel, according to one village elder from Kyauktan village, U Tun Hla Hpyu.
Those injured include U Kyaw Than, 48; U Maung Kin Hla, 47; Daw Nu Sein, 66 and U Maung Hla, 39.
"They had been shelling that day since the early morning, firing artillery shells from Rathedaung. Before the fighting had started, they had been shelling Kyauktan and Aung Thar Si. Just before 1pm, before the fighting started, a helicopter started shooting. After that there was fighting between Thaung Dara and Htee Swe. That's where the four people were working in the fields, the shells fell and exploded and injured four of them. A sanctuary in Monastery of Kyauktan also collapsed due to the shelling," U Tun Hla Hpyu told Narinjara.
He explained that at around 10.30am that day, battalions based in Rathedaung had begun shelling Kyauktan and Aung Thar Si villages. Between 1pm and 2pm the Tatmadaw had used the helicopter gunship and had hovered over Kyauktan village and surrounding area while shooting. Both sides were shooting at each other, and fighting was still ongoing at 6pm.
The administrator for Ye Poke village which is close to Kyauktan also spoke with Narinjara. Battalions 536 and 537 both based in Rathedaung fired around forty or fifty shells. They were firing from faraway. One helicopter was also shooting, I could see it. The fighting was taking place next to Htee Swe and Aung Thar Si," he said.
According to local villagers, the four people hit by shrapnel were not seriously injured. U Kyaw Than had been hit in the left elbow joint; Daw Nu Sein was hit in the right leg; U Maung Kin Hla was hit in the right knee and U Maung Hla was hit in the stomach.
Currently those injured are being treated be health staff in local villages, according to locals.
Fighting continues to take place between the Tatmadaw and the AA, resulting in thousands of local residents from around twenty villages in the area to leave their homes to seek safety elsewhere.
Narinjara was unsuccessful in attempts to contact the Tatmadaw True News information unit's secretary brigadier general Zaw Min Tun or the deputy chairman general Tun Tun Nyi.