BGP abandon two outposts in Rathedaung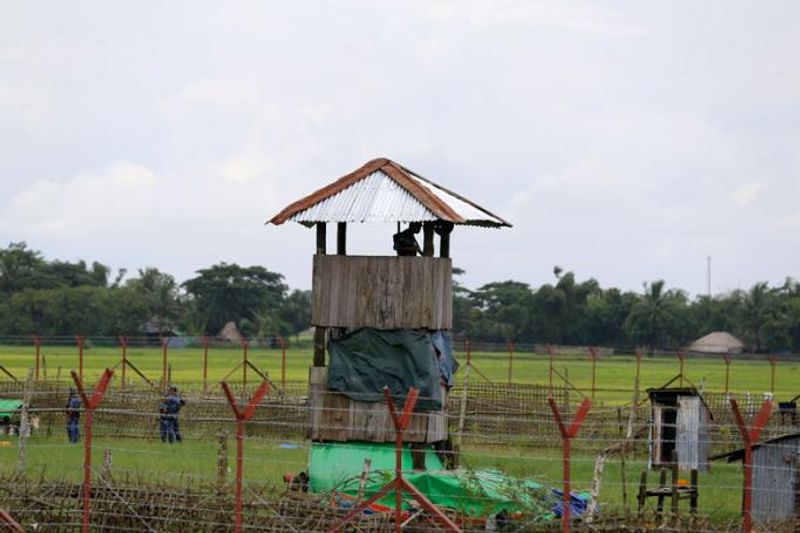 Kaing Lu Hla (Yoe Ma Myay)

Narinjara New, 19 July 2020
The Border guard police (BGP) has abandoned two outposts in Nyaung Pin Hla and Thazin Myaing in the Zay Di Pyin area, Rathedaung township. The withdrawals from the two camps took place yesterday afternoon.
Narinjara was able to contact one senior resident of Nyaung Pin Hla who spoke about what had happened. "The members of the BGP left the camp at around 2pm. They headed north from the village. There's no one left at the camp," he said.
He then said he saw the entire camp had been set ablaze at around 6pm.
"The camp is on fire right now. I don't know who did it. Some of the villagers are afraid and have fled. There are 52 households in Nyaung Pin Hla. In this kind of situation no one dares stay anymore in the village," he said.
Similarly, according to local eyewitnesses security personnel from a BGP camp in Thazin Myaing, which lies at the base of the Mayu mountains around five miles north of Nyaung Pin Hla, also withdraw.
Thazin Myaing village administrator explained what he knew. "I could see that all the BGP had left the camp at around 3pm. There are around sixty people there. After they abandoned the camp they all went together to Zay Di Pyin BGP camp. I have no idea why they abandoned the camp," he said.
Yesterday evening local residents reported seeing that the camp had also been set ablaze, although they said they did not know who started the fire.
Colonel Min Than from the Ministry of Security and Border Affairs was contacted but he said he had not yet received any information on the matter.
"We have not received that information. If those BGF camps really have withdrawn, then it will be reported," he said.
With the Tatmadaw's continued militarisation of Rathedaung township fierce fighting continues to take place between the Tatmadaw and the AA in the Kyauktan area. Clashes taking place in the southeast of the township close to Koe Tan Kauk, Kyein Karli, Done Paik and Sin Paik villages have meant local residents have had to abandon their homes and belongings and flee for safety. With the withdrawal of security forces from two BGP camps people are increasingly concerned that fighting will continue to spread throughout the region.