Two Fisherman injured by artillery shells in Ann township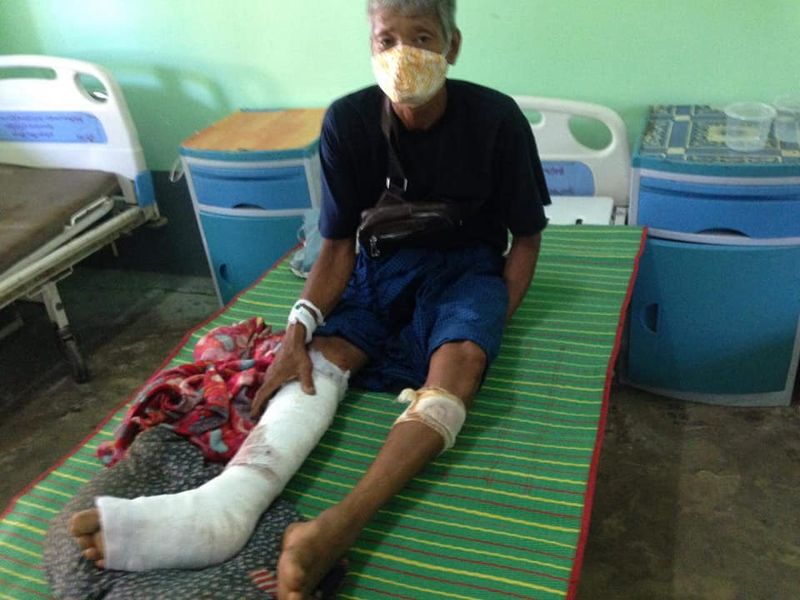 Narinjara News, 13 Oct 2020
Two fishermen were injured when an artillery shell hit their fishing boat on Dalet Creek under Ann township on 10 October.
They have been identified as Sein Win Maung (a 40-year-old fisherman) and U Thein Myint (a 50-year-old man) who sustained serious injuries, locals claimed while talking to Narinjara News.

They had not received any medical attention for a day due prohibition of traveling as incidents of heavy firing in the area continued for a day. Later they got an opportunity to attend the hospital, said a villager.

"Both fishermen's condition did not improve since the day of injury. At last they were allowed to hospitalize in Kam Thon Gyi station hospital in Meabon Township. They were brought to the hospital but their family members are not in touch with him as they left their village," they added.

An artillery shell came from the side of an army outpost on the mountain near to Kazu Kai and Gret creek, exploded over their fishing boat injuring both of them, villagers said.
Narinjara News cannot authenticate the information that the shelling was fired by the army personnel as Tatmadaw True News has not issued any statement over the incident.
According to the latest information, the two fishermen arrived at Sittwe Hospital from Kam Hton Gyi District Hospital today evening for better treatment.

(Photo by Sara Than Tun)