Over 2,000 houses destroyed by fire in Rakhine conflict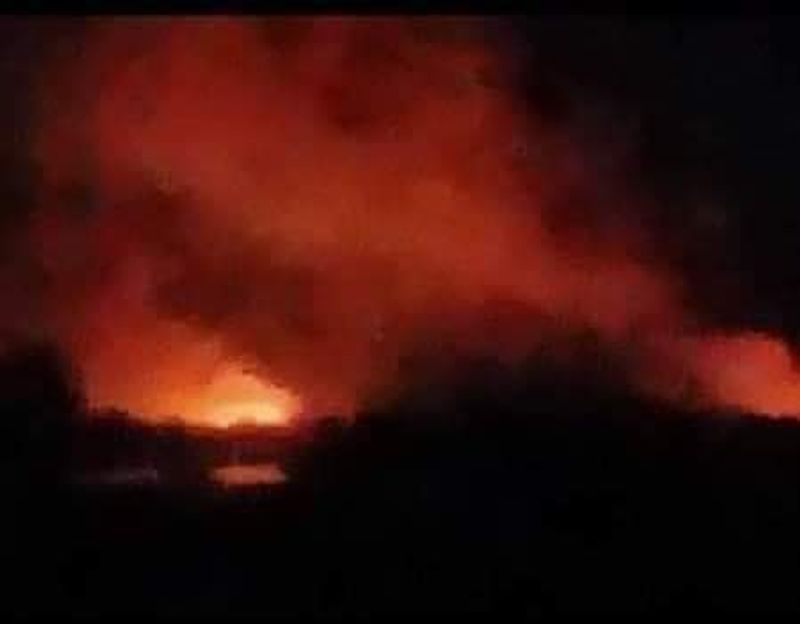 Ein Soe Pru
Narinjara News, 14 December 2020

Nearly 2005 houses were burnt during the two-year long war in Rakhine State and Paletwa township of Chin State, said a report released by Rakhine Ethnics Congress (REC).

Some of the houses caught fire from artillery shells but most were set on fire by the troops, added the report.

The reported damaged houses belong to eight villages under Buthidaung township (163 houses), 14 villages under Kyauktaw township (1275 houses ), 9 villages under Rathedaung township (69 houses), four villages under Mrauk-U township (210 houses) and one village under Minbya township (28 houses).

Furthremore, three houses were reported from two villages under Ponnagyun township, three houses from one village under Ann township and two houses from another village under Kyaukphyu township.

Among the houses, 252 houses were reported from eight villages under Paletwa Township of Chin State.

REC secretary Zaw Zaw Tun claimed that thousands of families rendered
homeless because of the fire and they urgently need rehabilitations.

"They lost their houses and some elderly people were also injured by the fir. They need our helps as early as possible," said the secretary.

Around 700 houses at Tin Magyi village under Kyauktaw township were set on fire on 22 March this year that compelled all the villagers to take shelter in refugee camps.

Daw Saw Nyunt Win, who fled from Tin Magyi village to the Kawi Yadanar refugee camp in Kyauktaw locality said, "It was scary incident. We fled for our lives amidst the gunfire. We could only see the flames on our way."

During March 2020 , Tin Magyi village along with its adjacent areas like Mong Than Pyin, Mee Wa, Long Shay, Kyaw Shwe Pyin Kyauktan, Gin Khya Sae and Aung Thayar witnessed an intensified fighting between Tatmadaw and Arakan Army members.

All villagers left their places as the security forces launched airstrikes in the area. Many houses in those villages were hit by the artilleries during the gunfights. But some houses belonged to Tinma, Paya Paung and Taung Pauk villages were set on fire by the military troop deliberately.

However, a statement from Tatmadaw True News claimed that the security personnel were not involved in such activities at Paya Paung and Taung Pauk villages. Rather it alleged that the desparate AA members committed the crime.

Meanwhile, Khine Thukha, an AA spokesman, clarified through a foreign land-based Burmese media outlet that their members were never involved in such activities.

Various social workers asserted that helps from the government as well as foreign NGOs would be needed to rehabilitate those displaced families.

Rakhine State government spokesman, also in charge of municipal ministry Win Myint, informed that the government was compiling a list of beneficiaries for the concerned housing project.

"First 40 houses will be built at Tinma village with Kyat 5 million. We are planning to build more in future," he added.

Pyithu Hluttaw member from Kyauktaw township U Tun Win however admitted that he had no information about the housing project. "The government should make the initiative public," he asserted.

According to REC documents, over 2,00,000 people were displaced in Rakhine and Chin States in the last two years because of the armed conflicts.

More refugees now want to go back to their villages but many of them have no houses. They are also in need of food items in their places where uncounted number of landmines continue creating troubles for the villagers.