Two students killed, three others injured as the carrying boat was shot at in Paletwa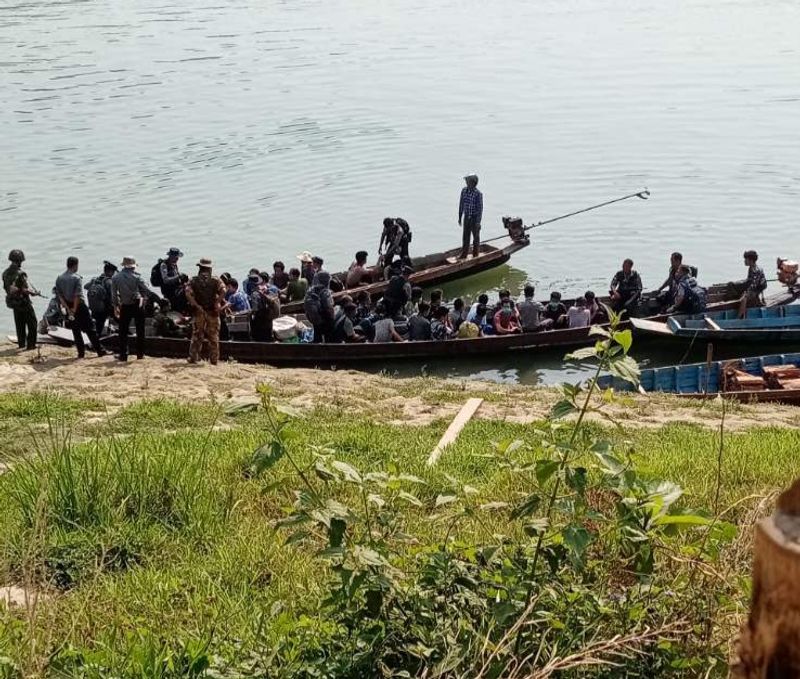 Narinjara News, 3 August 2022
A boat carrying a number of students was shot at in Nama Da creek of upper Kaladan river at around 2 pm on Tuesday, killing two students and injuring three others.
The wounded, including two students and one school employee, were sent to Paletwa hospital in the evening hours.
The incident took place during a gunfighting between the Myanmar army personnel and Arakan Army members in Paletwa Townhsip, southern Chin State.
Locals claimed that the boat was targeted by the military personnel, who are stationed at Nama Da village under Paletwa township, as the boat was returning to Remawa village from Tonmawa after the classes were over.
The death students were identified as Maung Ne Min Tun and Maung Aung Than Myint (both were 5th grade students). At least ten students were travelling on the boat.
In morning hours, the Nama Da creek witnessed a gunbattle between the army and AA members, where the Paletwa-based LIB (289) battalion exchanged heavy fires in the area. The battle continued till the afternoon hours at Nama Da creek vicinity.
The injured students Ma Khin Si (14 years old) and Maung Aung Lin Win (17) along with school worker U Vadu (54) were admitted to Paletwa hospital by 7 pm. A resident of Palatwa informed that the dead bodies were brought to the village where both of them were buried.
Rakhine security and border affairs minister colonel Kyawthura was contacted by telephone, but no response was found.
Meanwhile, another battle broke out this morning near pillar number 40 in Maungdaw township, adjacent to the international border with Bangladesh and lasted till 11 am.
(Photo: the photo was taken on Kaladan River)