Three people, including a woman, killed in central Arakan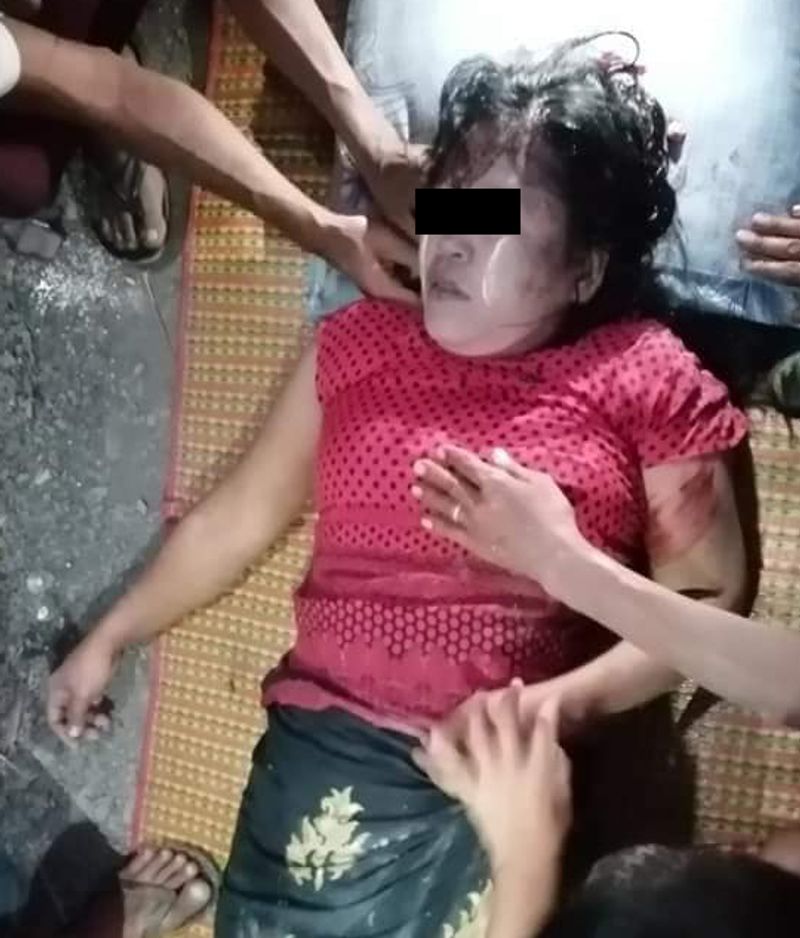 Narinjara News, 19 December 2019

Three people including a 48 years old woman named Khin Mar Yee at Kan Hton Gyi sub-town under Meabon township were killed Yesterday evening, said relatives.

The victim, who was hit by a bullet inside her residential compound, died on the spot with head injuries. She returned back home after attending a wedding ceremony in the village.

"She (Khin Mar Yee) changed her dresses inside the room and came out when the bullet hit her head. She died immediately in front me," said a close relative.

He added that the bullet came from the mountain range nearby to their village where a column of Myanmar Army is stationed for some time.

"Many believe that she died because of the bullet pumped from the mountain range," he asserted.

Maung Charry, chairman of the social welfare in the locality informed that the incident took place at around 5 pm (on 18 December). Lot of bullets and shells were shot from Ratho Taung mountain range where the army has a camp, he added.

In another incident, two unknown people were killed by Myanmar security personnel near to Kankaw Myai locality as they were moving through Ann- Sittwe highway in a motorbike.

Spokesperson of the western command headquarters, Col Win Zaw Oo informed Narinjara over telephone that the soldiers targeted both the individuals as they were involved in planting a landmine on the highway.

"Our troops tried to prevent them and asked them to follow an order, but they tried to flee. Finally the soldiers shot at them. On the way we also lost some soldiers," added Col Win Zaw Oo.

According to the Rakhine Ethnic Congress (REC), over 100 Arakanese were killed in the ongoing battles since December last year. Another nearly 200 people sustained injuries in the conflict during the period.