Security concerns force evacuation of Ah Pauk Wa station hospital with staff and patients moved to Kyauktaw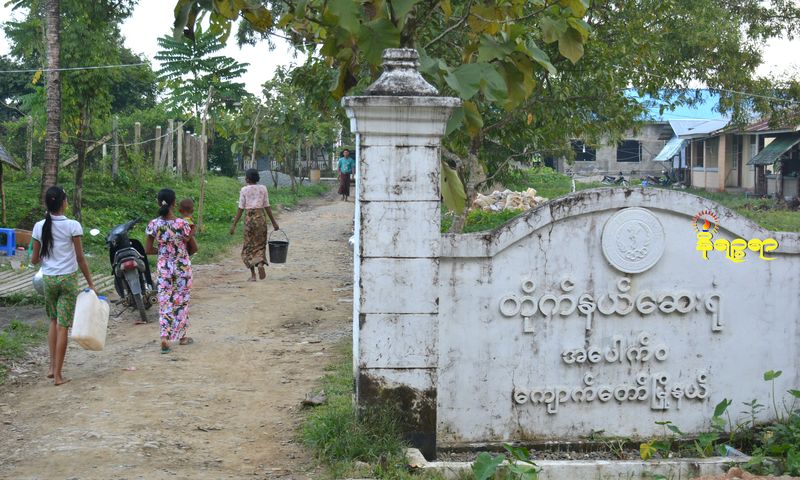 Saung Zar Kyi

Narinjara News, 13 June 2020
Health staff and patients in Ah Pauk Wa station hospital, Kyauktaw township have been transferred to Kyauktaw hospital amidst concerns for their safety due to the conflict in Rakhine state. They were evacuated from the hospital yesterday, it has been reported.
Three ambulances were used in the evacuation to Kyauktaw hospital, which took place at around noon yesterday, according to one healthcare staff member.
The female member of staff talked to Narinjara about the why they left. "There are soldiers right next to the hospital, so the patients are afraid. Some of the nurses who are not from here are also afraid. They're really close and we are all afraid. It's just not safe. That's why the doctors decided we should just leave, all in one go. There are nine patients in total, six are well enough and have been told to go home. The remaining three as well as the health staff here have been transferred to Kyauktaw hospital," she said.
The sixteen bedded station hospital in Ah Pauk Wa serves around 60 villages in the area.
"All the patients and staff have been transferred to Kyauktaw. There are soldiers close by to the hospital. This raises serious security concerns. Some of the villagers close by have fled," one village elder told Narinjara.
Kyaw Swar Win, the station hospital doctor confirmed to RFA that they had evacuated the healthcare facility amidst concerns over security.
Recent firing over the past few days in Ah Pauk Wa village has resulted in a number of civilians injuries. U Maung Hla Kyaw (35) of Pin Ma quarter, and U Zaw Gi Ra Mawt (32) of Pya Mulsim quarter, as well as one person visiting Ah Pauk Wa – Ko Aung Aung aged 19, from Man Aung island all suffered wounds caused by shrapnel after shells exploded in the village.
According to a village elder the security situation over the past few days has deteriorated further.
Tatmadaw troops arrested U Way Hla Maung, 35, from Chaung Wa quarter in Ah Pauk Wa and U May Hla (35) from Pyein Chaung village and they were detained at Ah Pauk Wa police station.
The following day on June 11 about 130 people were displaced to Kyauktaw town, Ywar Thit Kay, Kar Di, Kwa Sone, Kyar Nyo Pyin and Sittwe town. On June 12 a further 1,800 people left Ah Pauk Wa village due to concerns over security.
Ah Pauk Wa village is a relatively large settlement with approximately 1,400 households, around 8,000 people. The village has an upper school, a station hospital as well as a police station.