Two unidentified bodies recovered in Ponna Kyunt township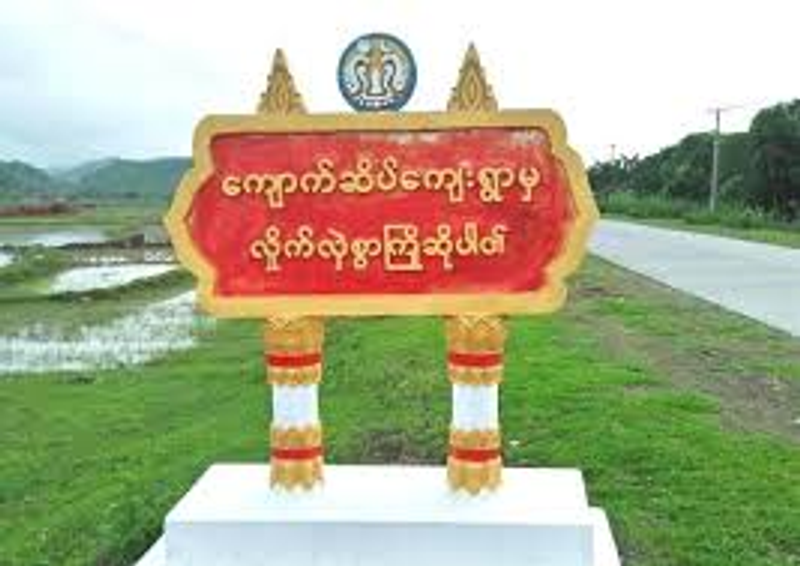 Saung Zarchi
Narinjara News, 20 June 2010
Two bodies were recovered today from a place near to Kyauk Seik village under Ponna Kyunt township, 16 miles north of Arakan State capital Sittwe, said local residents.

Victims are understood to be young men who received bullet injuries. Local people recovered both the bodies from a place nearly 5 furlongs away from Kyauk Seik village at around 6 am.

They also informed that the village witnessed a clash between Myanmar security personnel and Arakan Army members yesterday morning.

Khin Maung Latt, an upper house representative from the township confirmed the information saying that both the bodies were taken to Ponna Kyunt Township at around 11:30 am to keep them in its morgue. However, he denied more details about the victims.

Sayadaw Thabawa Nandi, a monk serving internally displaced people of Rakhine State, informed that he saw two bodies in front of a rice mill (owned by Aung Myint) at Kyauk Seik village.

"I saw the bodies with serious gunshot wounds. They sustained injuries in their stomach and backs. But I could not identify them," he added.

Kyauk Seik village was almost deserted because of Friday's gunfights between government forces and AA members. The villagers fled to Kyan Khan, Yaw Ngu, Panilar villages under Ponna Kyunt township and Net Chaung village under Mrauk-U township.

A local villager informed that a motorbike was also found near to the bodies. The bike is owned by Daw Win Kyi May from Kyauk Seik village. They were suspected to be targeted while riding the bike towards Ponna Kyunt town, but both of them are not residents of Kyauk Seik village, he asserted.