Four dead, four injured within 48 hours in Rakhine shelling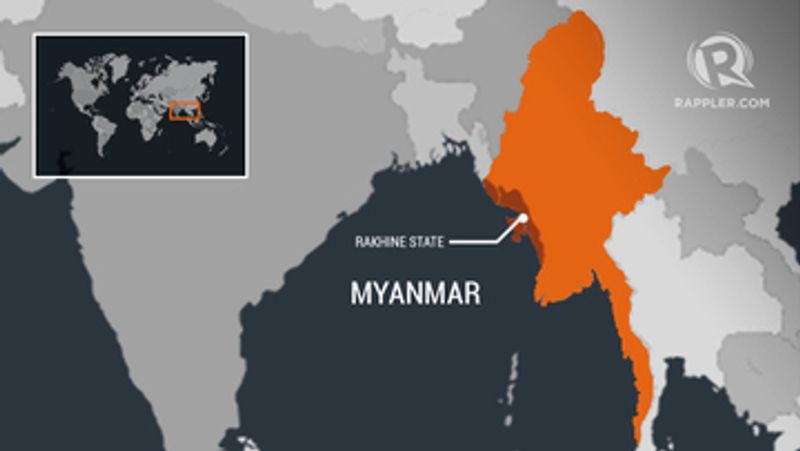 Narinjara News, 27 June 2020

Four people were killed and four others were injured in incidents of artillery shelling within 48 hours inside three townships of Rakhine State.
Affected areas are identified as Dalet Netmaw village under Ann township, Pridaung Muslim village under Buthidaung township and Kyauk Twin Gon village under Mrauk-U township.
Two victims of shelling are identified as U Ba Maung (67) and Nyunt Aye (42). A minor baby from Buthidaung and another person from Mrauk-U were also killed in the incident. Injured individuals include Ma Hnin Mwe (2), Daw Hla Hla New (36), U Chit Tin (59) in Dalet Netmaw village under Ann township and U Marmad Einu (27) in Muslim village under Buthidaung township.

Shells stared exploding at Dalet Netmaw village by 7 pm of 26 June, where two villagers were killed.

Ko Alingar, a local village informed that there was no incident of fighting. He believed that the shells were fired by the military people. At least five artillery shells hit their village. Many villagers were injured in the incident.

7 pm of 25 June by the same time, a shell was fired at Pridaung Muslim village where Marmad Einu sustained injuries on his legs. A minor baby of his son was killed on the spot, informed Buthidaung township administrator Shwe Hla Aung.

By the night, one villager from Kyauk Twin Gon village died with bullet injuries. He received the bullet as he was approaching the river for fishing along with two others.

Aung Kyaw Thein (43) is suspected to be shot by security personnel from the outpost at Aung Min Galar hill of Pan Myaung village, stated the victim's cousin U Tun Thein Maung.

On 24 June afternoon, a fight between Myanmar security forces and Arakan Army rebels broke out near the Rathedaung town. A 55 years old disabled individual named Maung Aye Nyunt was injured in the incident and presently he is admitted to Sittwe general hospital.

Even though the local sources claimed that Tatmadaw fired all the artillery shells in Ann and Mrauk-U localities, Narinjara News cannot confirm it as the telephonic communication to Tatmadaw information secretary brigadier general Zaw Min Tun was not successful.