Villagers flee in fear after nine men arrested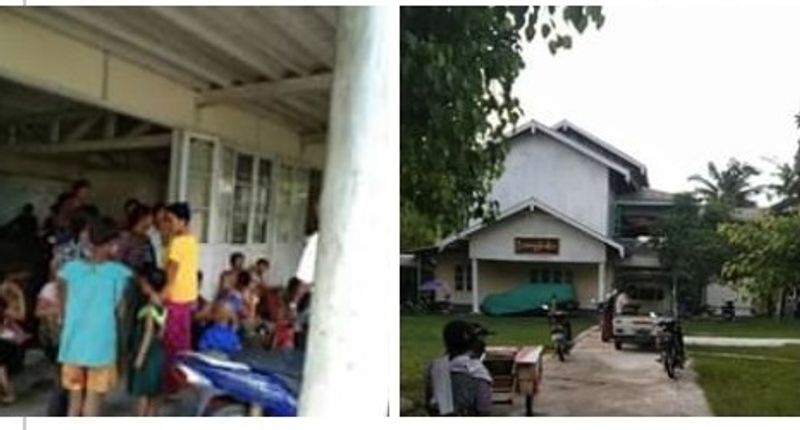 Tun Kaing (Taung Yin Kyun)

Narinjara News , 29 June 2020
Nine people recently arrested by patrolling Tatmadaw troops near Katthapyay village in Kyuakphyu township has led to a number of villagers fleeing in fear and moving to Kyaukphyu town.
The nine men, arrested on the evening of June 26, are all from Katthapyay village, Kyaukphyu have been named as Ko Hla Maung Than, Ko Maung Ngay, Ko Maung Hla Myint, Ko San Hla Maung, Ko Aung Tin Chay, Ko Kun Kya Aung, Ko Maung Than Hlaing, Ko Kin Maung Win, and Ko Hla Nu Aung.
The men are aged between 20 and 25 and have had no contact with family members since their arrest.
Katthapyay village administrator U Maung Kin Oo spoke about what had happened. "On the day they were arrested they were sitting by the side of the road which goes to Thitpoke Taung Ye which is a naval base. They were looking at their phones. That was when a group of patrolling soldiers saw them and arrested them. I was called and informed that they had been arrested. They asked if all of them were from this village, and I confirmed that they were. They were taken that day to Thitpoke Taung Ye naval base. Up until now I don't know where they are being held. After they had been arrested there were two gunshots," he said.
Danyawaddy naval base in Thit Poke Taung is around 3 miles east of Katthapyay village.
Following the arrest of the nine men the majority of the inhabitants of Katthapyay have fled to Kyaukphyu town.
Around two thirds of the 110 households (around 500 people) in Katthapyay village have left and are staying with charitable groups or relatives.
One villager who had gone to Kyaukphyu explained. "After the nine men were arrested, we were all afraid and fled here. They arrest you regardless of whether you are innocent or guilty. Our area is no longer safe. And once we started to think about this we became afraid and we decided to leave," he said.
Kyuakphyu Hluttaw representative U Kyaw Lwin was contacted about the incident. He said that he had heard about the incident on Facebook, however he said no one has provided him with precise details and so it was still difficult for him to confirm what had happened.
Narinjara contacted the Tatmadaw True News Information Team secretary, Brigadier General Zaw Min Tun about the incident, but he would not accept the call.
Kyaukphyu police station was contacted to further understand why the authorities had arrested the men, however the person who answered the phone said the station chief was out and unavailable.