Man dies in quarantine in Kyaukdaw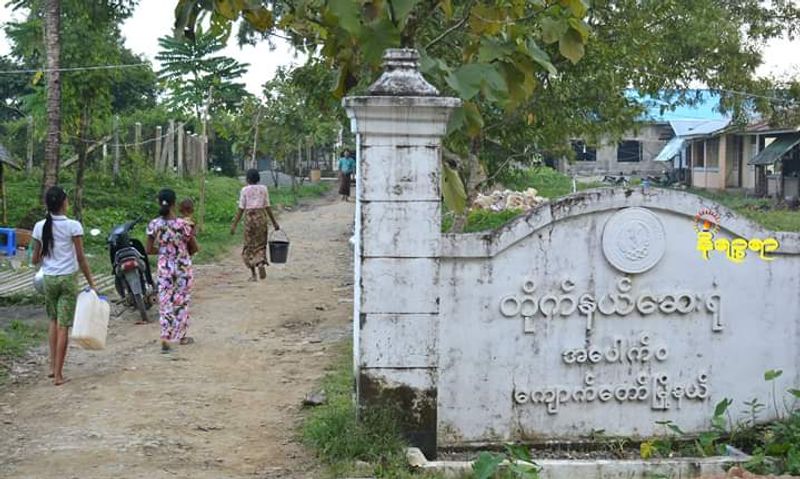 Ein Soe Hpyu
Narinjara News,16 July 2020
One man undergoing COVID-19 quarantine passed away yesterday at around 11am in Ah Pauk Wa station hospital. The deceased, a 42-year old man from Yaung Sone village, Kyaukdaw, is understood to have returned from China on June 30.
The man had been undergoing quarantine in Yaung Sone village school but was transferred to Ah Pauk Wa station hospital with a fever on July 14 at 11am and died shortly afterwards, according to Kyauktaw Township chief medical officer Doctor Than Tun Oo, who spoke with Narinjara.
"He entered quarantine as soon as he arrived, he came by car. He had had a fever for a day already. At around 3am on July 14 he was experiencing fever. He arrived at Ah Pauk Wa at around 11am, and died shortly afterwards. Since coming back from China they have been placed in Yaung Sone school, only there. He has been in contact with his wife. She is being monitored," Doctor Than Tun Oo said.
He explained that the man had returned from China after suffering from a stroke, and his wife had picked him up from the Chinese border and together returned to Yaung Sone where upon both husband and wife were placed in quarantine. Rakhine state deputy director for the Department of Health Soe Win Paing confirmed this to be the case.
"All those returning from the border have already been checked and examined. They all tested negative. They were checked in Muse, and they were checked again here, although we haven't got the results yet," he said.
News of the death of the man has raised fears and concerns amongst local Kyaukdaw residents. Amongst the 12 people who have tested positive for COVID-19 in Rakhine state, eight have recovered and have been discharged from hospital while the remaining four are being treated in Maungdaw hospital.