All 16 coronavirus patients in Rakhine have been discharged from hospital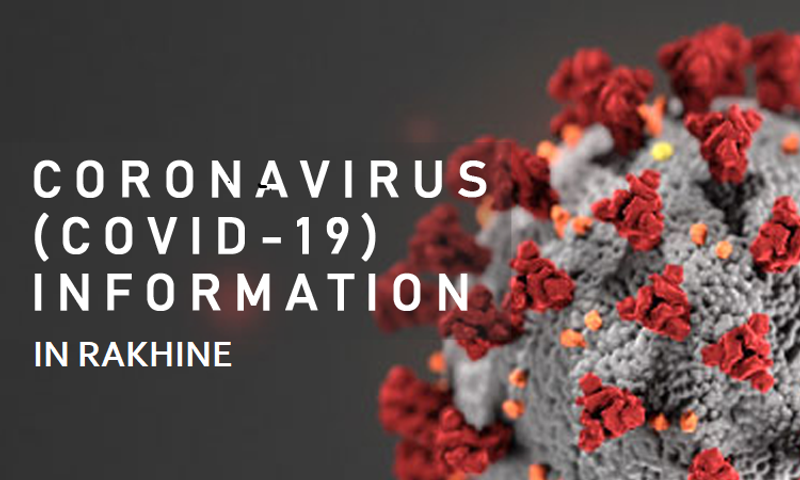 Khaing Lu Hla (Yoma Myay)
Narinjara | August 4 2020
All 16 patients who had been infected with the coronavirus in Rakhine State have fully recovered and have been discharged from their respective hospitals.
Those discharged from hospital include patient 188 from Thandwe; patient 190 from Taungup; patient 292 from Sittwe; patients 234, 244, 247, 248, 263, 291, 293, 325 326 , 348 from Maungdaw; patients 250 and 262 from Buthidaung and patient 339 from Kyauktaw.
Maungdaw District Administrator U Soe Aung said, "the last two patients at Maungdaw People's Hospital were discharged today. In Maungdaw and Buthidaung, there is no one who is infected with the coronavirus. In other words, only those who came back from Bangladesh were infected. They have all tested negative and have been discharged from hospital."
The last two people who tested positive had entered Bangladesh to trade in the early morning on July 3 before the border checkpoint was closed. They had returned to Myanmar later that day travelling with 15 other people on a boat. All 17 were held at a transit camp under quarantine, and the other 15 had been tested twice and found to be free of the virus, the administrator said.
"Currently, there are no returnees from Bangladesh," he said. "There is no one in quarantine. In Maungdaw and Buthidaung, China, there may be two or three people who have returned from Malaysia and China. That is all there is," said Maungdaw District Administrator U Soe Aung.
Dr. Than Tun Oo, a doctor from Kyauktaw Township People's Hospital, confirmed that one infected Muslim, patient 339 from Inbari, Kyauktaw Township, had been discharged from Sittwe Hospital.
Dr Zaw Lwin, Sittwe hospital superintendent, confirmed to Narinjara that patient 292 who was being treated at Sittwe General Hospital, was discharged from the hospital at around 11 am on June 13 after twice testing negative to coronavirus.