Two COVID patients in Sittwe allowed home, a total of 280 people discharged from hospital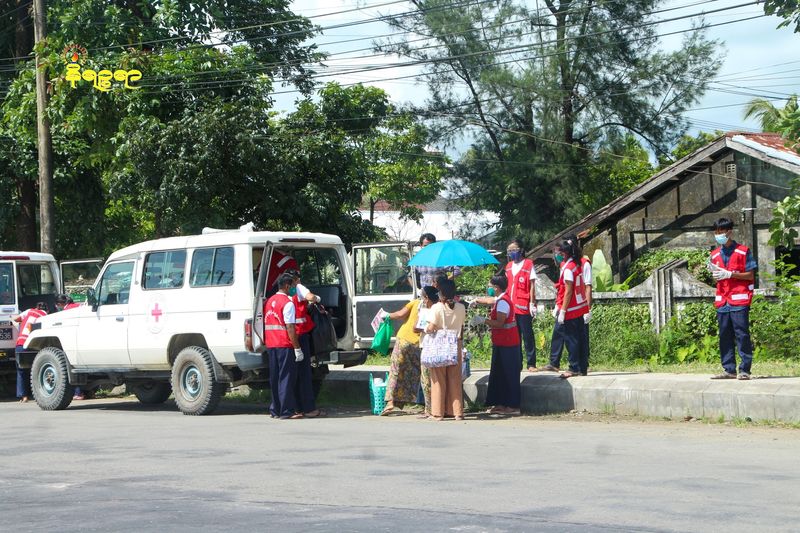 Shin Min Zan
Narinjara News, 19 September 2020
2 people were discharged from Sittwe Hospital yesterday after testing negative for the coronavirus, bringing the total number of recoveries to 280 people so far in Sittwe.

This is the 13th time that people have been discharged from Sittwe's People's Hospital.
Speaking to the media, Dr. Zaw Lwin, the head of Sittwe Hospital explained that the patients were allowed to return home after such a short period of time because of the patients' good discipline, voluntary monitoring and treatment by medical staff as well as following the standards recognized by international health professionals.
A total of 504 patients have been admitted to Sittwe General Hospital and Sittwe Traditional Hospital. 280 were discharged from September 5 to September 18, according Dr Zaw Lwin.
On September 5, when they began letting people return home, 10 people were released; on September 6, three; on September 8, 64 people; on September 9, 33 people; on September 10, 18 people; on September 11, 35 people; on September 12, eight people; on September 13, five people; September 14, 38 people; on September 15, 28 people; on September 16, 19 people; on September 17, 17 people and September 18, 2 people were released.
224 patients are still being treated at Sittwe general hospitals till September 18 at 8 pm .
Between August 16 and September 18 at 8 pm, 1017 patients tested positive for the virus in Rakhine State.
As of the morning of September 19, there were 4,621 infected patients in Myanmar. According to a statement from the Ministry of Health and Sports, 1130 people have been discharged from hospital. 75 people have died in the country so far, including patient 2463 - a 75-year-old from Sittwe General Hospital.