Rankine man kills himself in Malaysia with as many as 17 Myanmar nationals committing suicide during COVID-19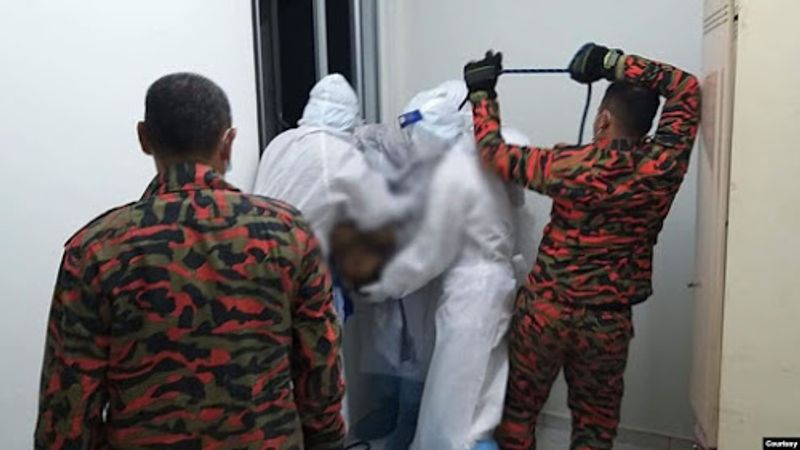 Khaing Lu Hla (Yoma Myay)
Narinjara 22, September 21, 2020
A Rakhine man working in Malaysia committed suicide on September 15, with as many as 17 Myanmar nationals taking their own lives in Malaysia during the corona virus pandemic.
The 16th person was Zaw Zaw, 44, who was born in Rakhine State. He is from Zayat Kone Khin Village, Man Aung Township.
He killed himself on September 15 in Shalang, Malaysia, according to a September 17 report by RFA.
People in Zayat Kone Khin village in Man Aung Township were contacted and confirmed that he has died.
"The news of his death has reached the family. He is the son of U Maung Kyaw Nu from this village. It is unknown at this time why he took his own life. He reportedly hung himself. He also has a son working with him in Malaysia, "said San Lin Aung, a village elder from Zayat Kone.
Zaw Zaw's funeral was arranged and assisted by the Kapung Funeral Group in Shalang, Malaysia, according to Aung Zaw Min, the Myanmar labour ambassador based in Kuala Lumpur.
On September 14, Khin Maung Tun, 22, of Thirimingalar village in Taungdwingyi Township of Magway Division also reportedly killed himself Myanmar people are committing suicide mainly due to stress endured during the COVID-19 pandemic. As many as 17 Myanmar nationals have committed suicide in Malaysia, according to Aung Zaw Min.