Two Covid-19 patients including a policeman die in Sittwe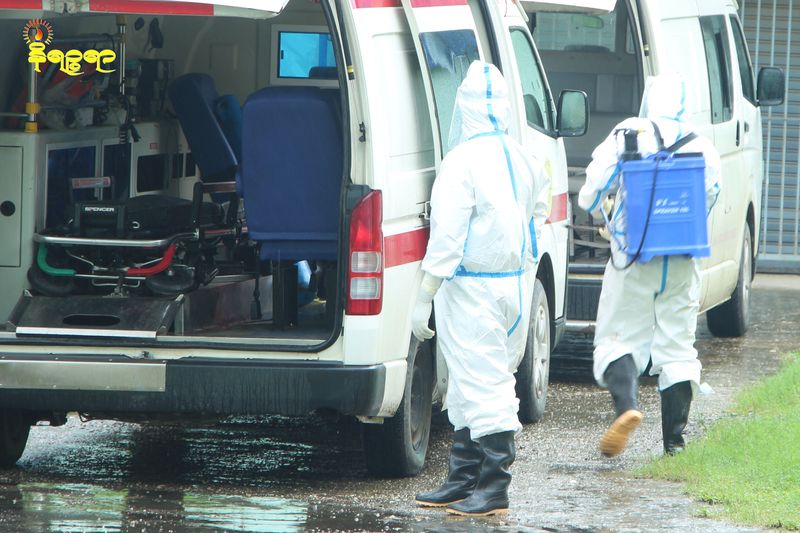 Tun Khaing (Taung Rin Kyunt)
Narinjara, 11 Oct 2020

Two Covid-19 patients, including a young policeman died in Sittwe, the capital city of Rakhine State, on 9 October. With the demises of 23 years old policeman and 39 years old civilian, the number of novel corona virus victims in Rakhine has risen to nine.

Dr Soe Win Pai, assistant director of Rakhine State public health department confirmed both the deaths in Sittwe.

"The police officer died at the 100-bed military hospital in Sittwe cantonment. He was hospitalized after some physical problems but he died with a few hours. His oxygen level was too low. His Covid-19 test resulted in positive," said Dr Soe Win Pai adding that the other patient died at Sittwe general hospital.

Sixteen other police personnel who came in contact with the dead policeman were put on necessary tests for Covid-19 with quarantine , said Dr Soe Win Pai.

Among the nine Covid-19 victims in Rakhine State, six individuals died in Sittwe general hospital, one each in Pauktaw hospital, Kyauktaw hospital and Sittwe military hospital.

Across Myanmar, there are 26,064 Covid-19 cases till last evening (10-10-2020). Union health & sports ministry issued a statement on last night revealing that 598 individuals have already died of the virus infection. However 7,050 persons were discharged from hospitals after medical interventions.