Rakhine has 56 Covid-19 patients, Two cases in Sittwe hospital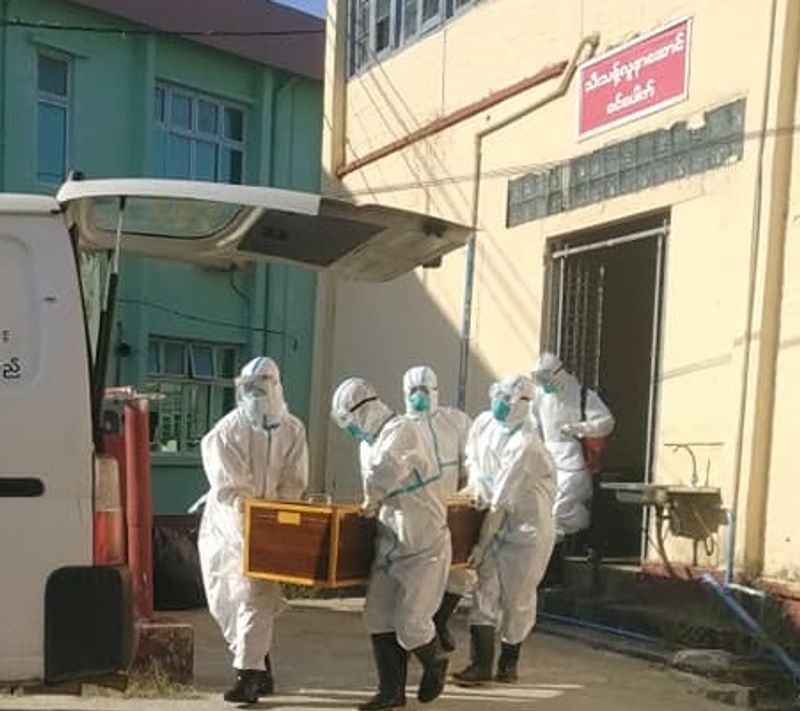 Narinjara News, 10 January 2021
Only two Covid-19 patients are being treated at Sittwe general hospital where as the Rakhine State as a whole has 56 patients till 9 January, said concerned health officials.
There were 4,185 confirmed Covid-19 cases in Rakhine State during 16 August to 9 January 2021 and presently it has only 56 active cases.

The State has lost 36 people to Covid-19 aggravated ailments till date.

Dr Soe Win Paing, assistant director of the public health department, revealed the statistics adding that there are now many hospitals without Covid-19 patients.

"I think it is getting better every day as the people start following the health rules. We tested 814 people for the virus yesterday and out of them only five tested Covid-19 positive," he added.

In Sittwe hospital, two corona-patients are recovering as the infected others were already discharged. This hospital has treated the highest number of Covid-19 patients in Rakhine State, said the hospital superintendent Dr Zaw Lwin.

Rakhine State has gradually reduced the reporting of corona-cases and now other patients are given space for treatments in the hospital, he added.

Across Myanmar, there are presently 13,049 active cases after 1,13,550 individuals were discharged from various hospitals. The country has lost 2,826 persons to Covid-19 complications till yesterday, said a report from the federal health ministry.