Domestic passengers need to go for Covid-19 test 48 hours before boarding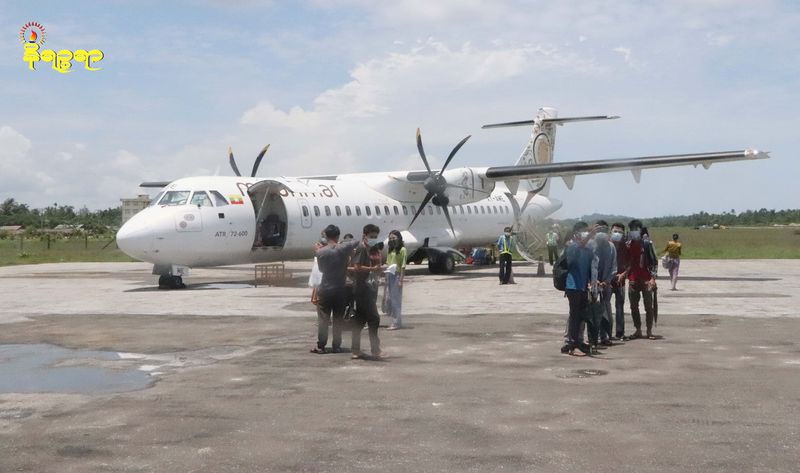 Narinjara News, 15 February 2022
All passengers travelling in domestic flights across Myanmar are directed to check their Covid-19 status 48 hours prior to boarding.
A health ministry order on 13 February also added that the passengers have also been asked to show their corona-vaccination certificates.
An official from the Sittwe-based Star Wave ticket office informed Narinjara News that the order became effective from 15 February and the airline was notified in advance.

The passengers have the opportunity to visit free health check-ups in government run laboratories, clinics and even private hospitals, added the departmental order. All corona-related tests will be performed at the laboratories and clinics, it stated.
Ko Zaw Hlaing Tun from Rakhine Covid-19 Watch told Narinjara News that the announcement was made due to the rise in numbers of Covid-19 patients with the new variant in many parts of Myanmar.
Various Rakhine localities like Sittwe, Kyaukphyu, Maungdaw, Thandwe, Myebon etc witness the increase of corona-infected persons in the first half of February.
According to the Rakhine Covid-19 control and emergency response committee, State capital city of Sittwe has reported the highest infection rate as it recorded 15 cases within 1 to 13 February.
By 13 February, the country as a whole recorded a total of 546,771 confirmed corona-cases whereas 19,310 persons had already succumbed to the virus infection.