11 workers returning from Bangladesh tested corona positive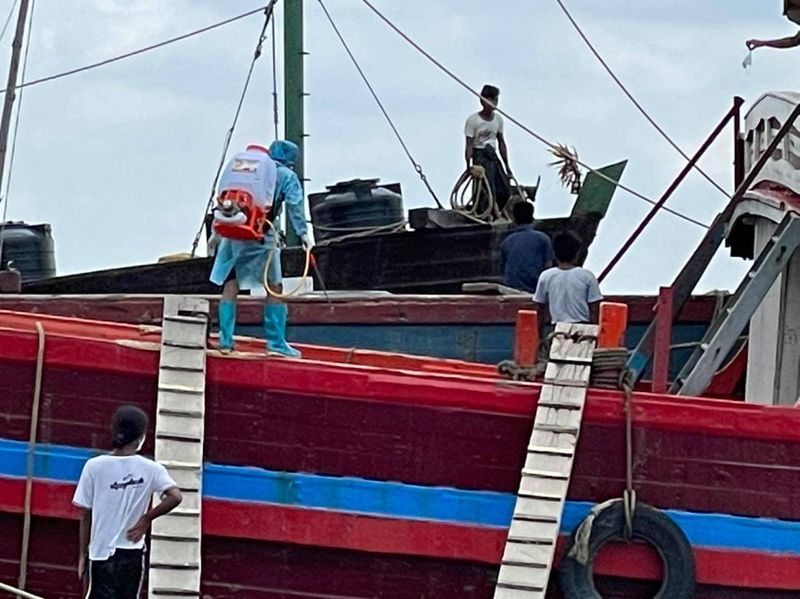 Narinjara News, 17 July 2022
At least 11 border trade boatmen of Myanmar, who had returned from Bangladesh between 4 and 15 July, tested positive for Covid-19.

According to the State public health department, the Myanmar workers returned back to Sittwe port after transporting Burmese goods to Teknaf port of Bangladesh by cargo boats.
Dr Soe Win Pai, deputy director of the State public health department, revealed that those boatmen returning from Taknaf port have been quarantined in Sittwe. They tested positive for Covid-19 in the last sample tests.
"All of them are Myanmar citizens and they went to Bangladesh for work," he added.

Currently, they are maintaining good health. Some of them were also discharged from Sittwe general hospital.

In Arakan State, three boarders who returned from Bangladesh on 4 July, were found infected with the coronavirus.
Only a few Rakhine nationals tested corona positive in the last few weeks. Now the number is increasing as more people are returning from Bangladesh.

Bangladesh recorded 1,007 corona cases with five casualties in a single day . The total tally of infected persons reached 1,995,440, according to the latest government data released on Saturday.
The casualty because of the infections starts increasing once again in Bangladesh.