Policeman died with bullet injuries in Mrauk-U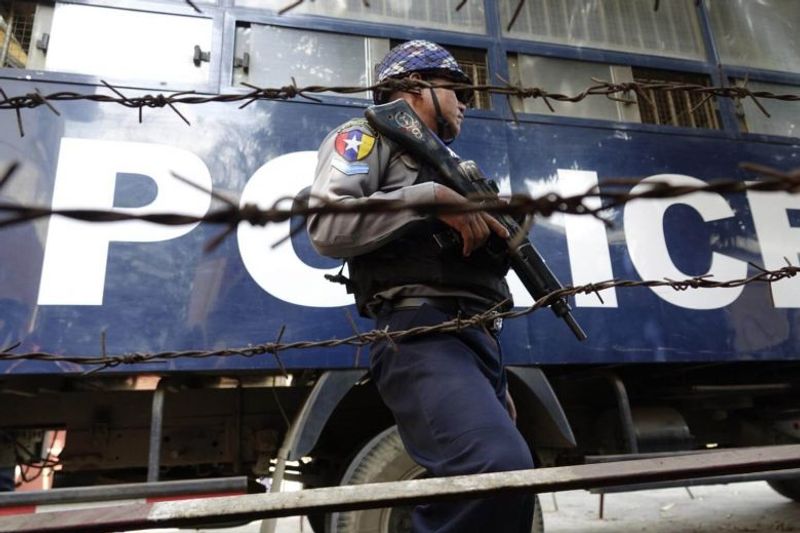 Narinjara News, 19 June 2010
A police constable posted at Myaung Bwe police station under Mrauk-U township was reportedly found dead this morning with bullet injuries. However the authority has not revealed the cause of his death till this evening.
The victim has been identified as Kyaw Myo Lin (b) Arno, 42, who was posted at Myaung Bwe police station for some time.

His wife informed that she was called by an official to disclose that her husband killed himself by 4 am this morning. However no detail was provided to her.

He was later buried at Myaung Bwe village graveyard by noon.

colonel Min Thant, Rakhine State Minister for Security and Border Affairs, confirmed his death, but denied information about its cause.
Kyaw Win, a representative of Rakhine State Parliament from Mrauk-U township, stated that the police constable was killed in the morning hours.
"Many local people telephoned me about the incident and informed that they could hear gunshots at around 4 am. But nobody knows how he was killed. He left behind his wife and a minor girl," added Kyaw Win.

Rumors spread in the social media that the police constable was actually killed by one of his armed colleagues, but Narinjara cannot confirm it immediately.