Kyauktaw Township police commander assassinated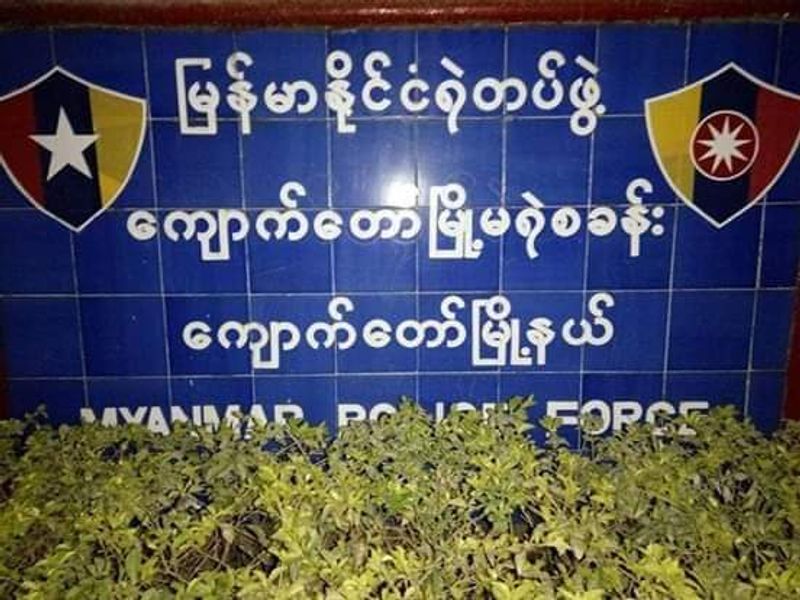 Tun Khaing (Taung Yin Kyun)

Narinjara News, 15 August 2020
Kyauktaw Town police station officer Tun Naing Oo was reportedly assassinated at around 7pm on June 12.
He was shot dead by four unidentified men in civilian clothes at about 7:50 pm on the other side of the road from the police station, according to eyewitnesses.
The deceased police deputy commander had arrived in Kyauktaw almost a month ago.

A police official said the body of the dead camp commander had been taken to Kyauktaw Hospital autopsy unit, but did not give further details.

A Kyauktaw resident said, "I heard gunshots last night. I'm not sure if it came from within the police station or outside the camp. We do not know who was involved. I just heard gunshots near the camp," he said.
On June 13 last year, police officer Aung Min Zaw, who was riding a motorcycle in Myothit Ward, also in Kyauktaw town, was stabbed to death by two unidentified men on a motorcycle.
Saw Than Lwin, a police officer from Kyauktaw police station, was also stabbed to death on August 19, 2019, as well as Maung Hla, a police lieutenant colonel from Kyauktaw police station, who was stabbed to death on September 22, 2019.

Similarly, in Sittwe, Sergeant Maung Maung Than, who was on duty at Sittwe No. 1 Police Station on June 29, was stabbed to death by two unidentified men near his home in Ma Kyi Myaing Ward.