ANP to contest Paletwa constituency in Chin state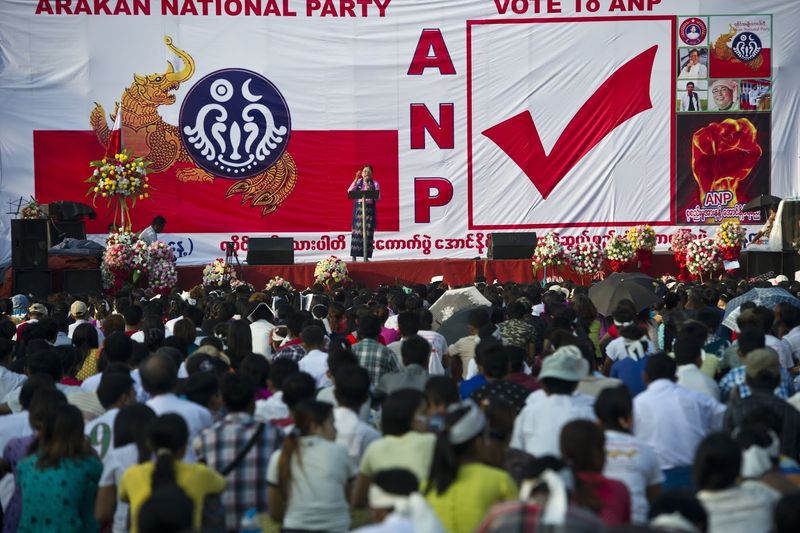 Kaing Lu Hla (Narinjara)

Narinjara News , 8 July 2020
The Arakan national Party (ANP) will contest Chin state's Paletwa in addition to the seventeen townships in Rakhine state, it has been reported.
Daw Aye Nu Sein, member of the ANPs leading policy committee said "in addition to the three legislatures in Rakhine state, we have also decided to compete in Paletwa Township, Chin State, as well as other suitable places."
She said the party will also compete for the Rakhine Ethnic Affairs Minister in both the Yangon and Ayeyarwady regions.
The ANP had begun preparations for the election which will be held on November 8, she said.
"Concerning the elections, we have been preparing to launch our parliamentary candidate ballot since July 1st. On July 25, parliamentary scrutiny teams in the various townships have also decided to submit the candidate applications to the headquarters."
Daw Aye Nu Sein also explained the current electoral landscape in Rakhine state.
"The commission will do the elections in the whole of the country. Constituencies have already been announced, including in Rakhine. The election date has also been announced. That's one part. In the current state of affairs we see that the security situation in the towns and villages is deteriorating,There are no more villages. Villages have been burnt to the ground or all the inhabitants have fled. The situation in Rathedaung township is extremely concerning. The worsening security situation up until the day of the election, the security situation at the polling booths, the voters who want to vote are going to have to wait. And now with over 200,000 people displaced due to the conflict, while they seek shelter in the towns. Practically speaking this situation presents some very difficult challenges. The Covid-19 issue, which is relevant to the rest of the world and Myanmar, is also relevant to this election. It is also true that there are barriers to campaigning," she said.
She said that she hopes the ANP would win in the coming 2020 elections.
"We need to have an organised political position that needs to be firmly established for the Rakhine people. The Rakhine people need to speak out. Therefore, we have trust and confidence in the politics at the grass roots level and Rakhine people's belief in nationalism and we hope that the Rakhine party will win in our region" she said.