NLD unable to contest Minbya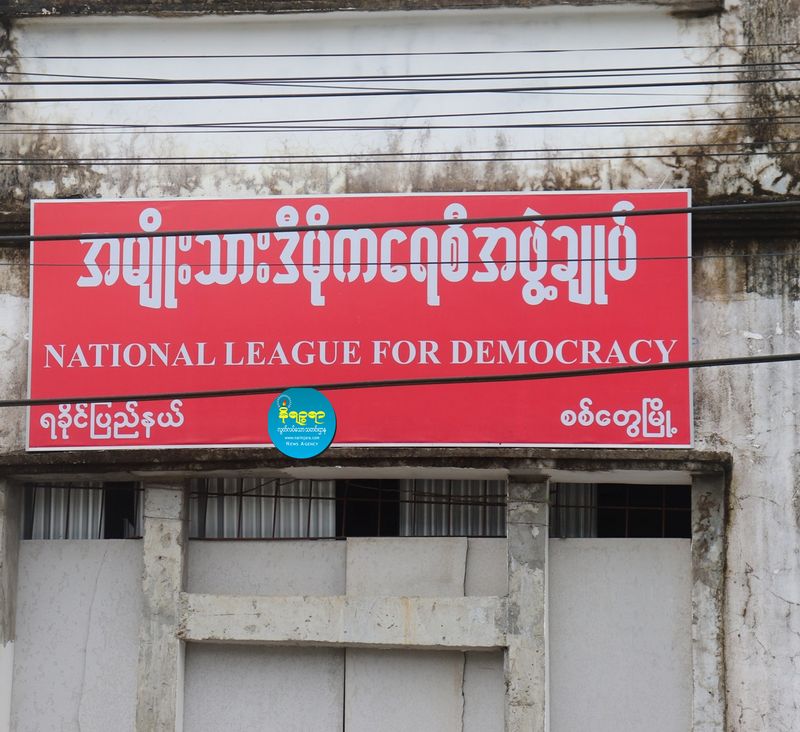 Ein Soe Hpyu

Narinjara News, 23 July 22 2020
The National League for Democracy (NLD) will not be able to run in the upcoming general election in Minbya Township, Rakhine since no candidates have been put forward, it has been reported.
U San Shwe Kyaw, chairman of the National League for Democracy (NLD) in Sittwe Township, told Narinjara that "out of all of Rakhine state's 17 townships, we were unable to put forward candidates in Minbya. However, we will contest in the other 16 townships".
He added that in Rakhine state they would contest 16 out of 17 Pyithu Hluttaw seats; 11 out of 12 seats in the National Assembly and 32 of the 34 seats in the State Assembly.
In the 2015 election the NLD won three townships in Thandwe District, one Pyithu Hluttaw seat and two State Assembly seats in Man Aung Township.
"The main thing is that we entered in 2015 when the time came for change for the people. We are now continuing to implement that policy and set it out for the people," he said.
The NLD won the 2015 election with the slogan "Time for Change".
The NLD will compete nationally with the Union Solidarity and Development Party (USDP) in the 2020 general election. In Rakhine state the Arakan National Party (ANP) will be the main rival, said Sittwe Township Chairman San Shwe Kyaw.