Over 4,000 people from Sittwe's Set Yone Su quarter omitted from voter list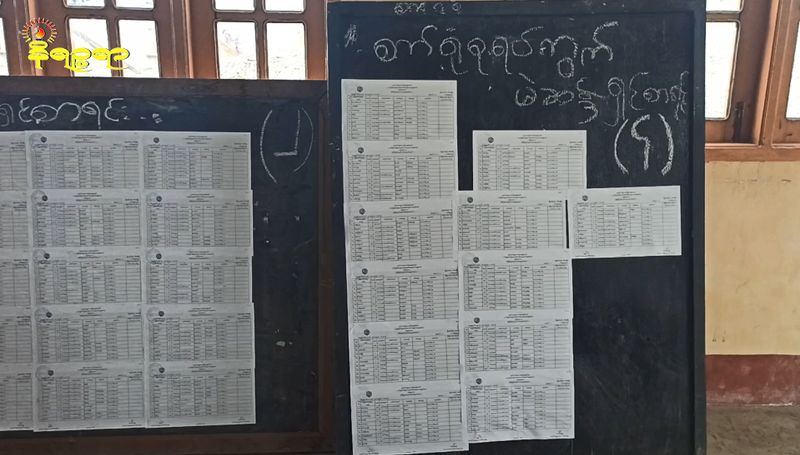 Ein Soe Hpyu

Narinjara News, 31 July 2020
More than 4,000 migrants in Set Yone Su ward, Sittwe, have reportedly not been included on the voter list.
U Tun Tin, hundred household leader in the Set Yone ward, said, "Not everyone who moved to the burnt-down vacant area is on the voter list. There are over 4,000 people. They came and collected household lists. Lists of all the adults were compiled two or three times before. They aren't happy they are not on the voter list. They want to vote. Every citizen has that right. I'm not on the list either, because I live in the burnt down vacant area," he told Narinjara.
More than 4,000 people displaced from various parts of Rakhine State relocated to the burnt-down vacant area. He said residents in the area were unsatisfied that they were not included in the first voter list in the July 25 announcement.
Ma Myat Myat San, who moved to the area from Pauktaw Township, said the exclusion of voters from the list felt like a denial of citizenship rights.
"Since everyone who lives here is not included in the list, does that mean we can't vote anymore? Aren't we citizens of this country? I feel like I am no longer a citizen. Everyone is feeling this way, "she said.
Rakhine State Election Commission Secretary Thurane Htut said that if a voter's name is not on the list, those who have relocated for a period of over 90 days can reapply.
"Is this not because they are living here without the no. 10 form? When the time is due we will add them to the lists. 90 days after moving to the area, they have to apply under the migrant lists. Only then will they be included in the voter list, "he said.
He added that they may be included in the voter lists in townships where they previously lived. Those people currently living in the Set Yone Su ward for over 90 days will be included in the voter list only after applying to their relevant ward office.
There are more than 4,000 tents in the vacant area of the Set Yone Su ward, according to local officials.
More than 1.6 million voters in Rakhine State will be able to cast their ballots in the November 8 general election. Voter lists have been made available from July 25 until August 7 posted at the relevant ward or village election commission branch offices. They will be posted for the final time for two weeks in October.
Set Yone Su ward was once inhabited by Muslim families, however following the 2012 riots they were displaced to various townships moving to work as day laborers or otherwise unemployed.