ANP rally attracts thousands of people in Taungup township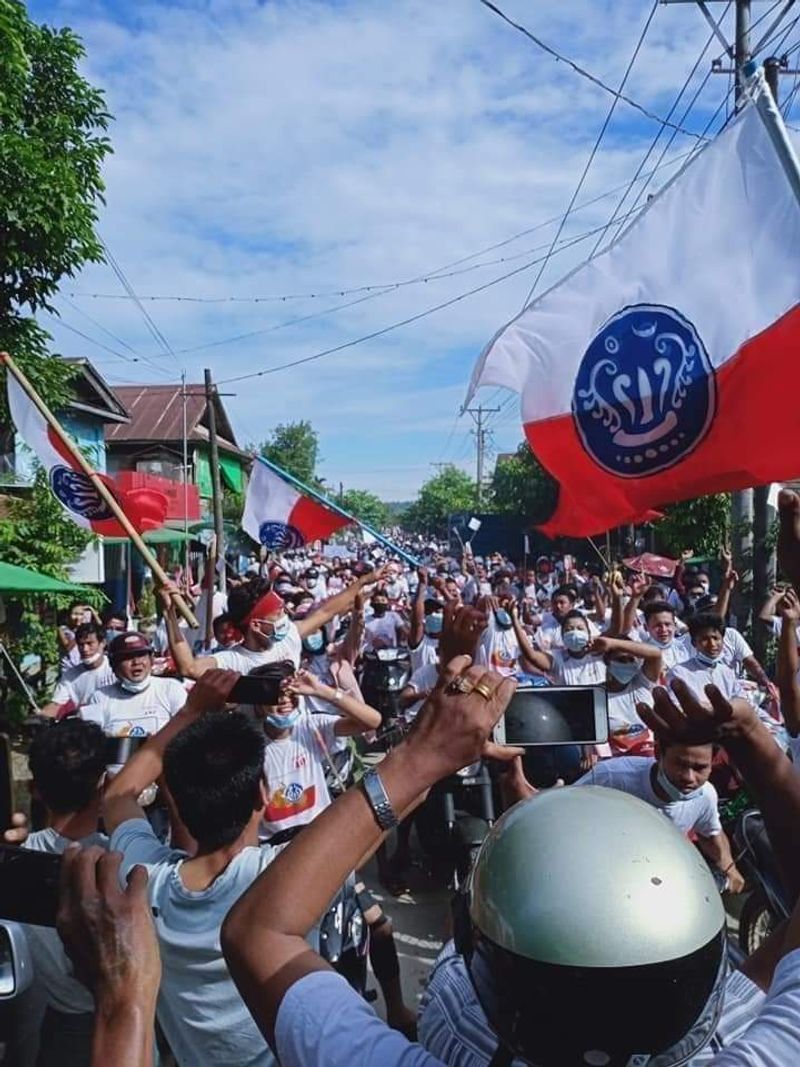 Khaing Lu Hla (Roma Mray) and Ein Soe Pru
Narinjara News, 22 October 2020


Arakan National Party (ANP) yesterday held a rally in Taungup township where thousands of people participated.
The Taungup locality is traditionally known as a stronghold of Daw Aung San Suu Kyi led National League for Democracy (NLD) and the public program held in five days after the abduction of three lawmakers by Arakan Army (AA) members carried political significances.
Mentionable is that the NLD won all four seats in 2015 polls from the township and it was a rare scene as thousands of Rakhine people joined
 the ANP rally on Wednesday in Taungup.
"We are very happy to see the public participation in the rally. I believe it would emerge as a positive change for our candidates in the forthcoming national elections," said a local ANP supporter named U Maha Nwe.

Days back, the AA members abducted three NLD parliamentary poll-candidates namely U Min Aung (who is defending his seat in the 
State Parliament), Daw Ni Ni May Myint (who is also defending her lower house seat of the Parliament) and Daw Chit Chit Chaw (who is fighting for
 an upper house seat of the Parliament).
ANP Pyithu Hluttaw candidate Daw Hla Thet Htar said that her party needed to show public supports for the elections.
"It is for the first time that we organized a rally in Taungup Township. The public participation was extraordinary. Over 
thousand people joined the rally," she added.
As the Union Election Commission of Myanmar cancelled polls in 10 wards and 52 village-tracts, the elections would be held only in four wards of Taungup township.
Than Lwin, a State Hluttaw candidate from the disbanded constituency number (1) said that it turned into an ANP stronghold.
He also added that there was no report of fighting incidents in Taungup Township. The election commission also canceled polls in 10 wards and 52 village-tracts in Taungup Township.
Elections are being organized in Paletwa township of Chin State, even though the fighting continues there and in Pauktaw and Kyauk Phyu townships of Rakhine State, where there is no report of fighting.
The UEC clarified that it had to cancel the polls in many constituencies following the suggestions from the Union home and defense ministries.
Out of over 16,00,000 eligible voters in Rakhine State, only 4,00,000 electorate would have the opportunity to cast their votes, claimed various Rakhine based political parties.
They alleged that the upcoming elections would not be comprehensive, free and fair in Rakhine State.