Parliamentary candidates call on UEC for reconsidering Pauktaw township polls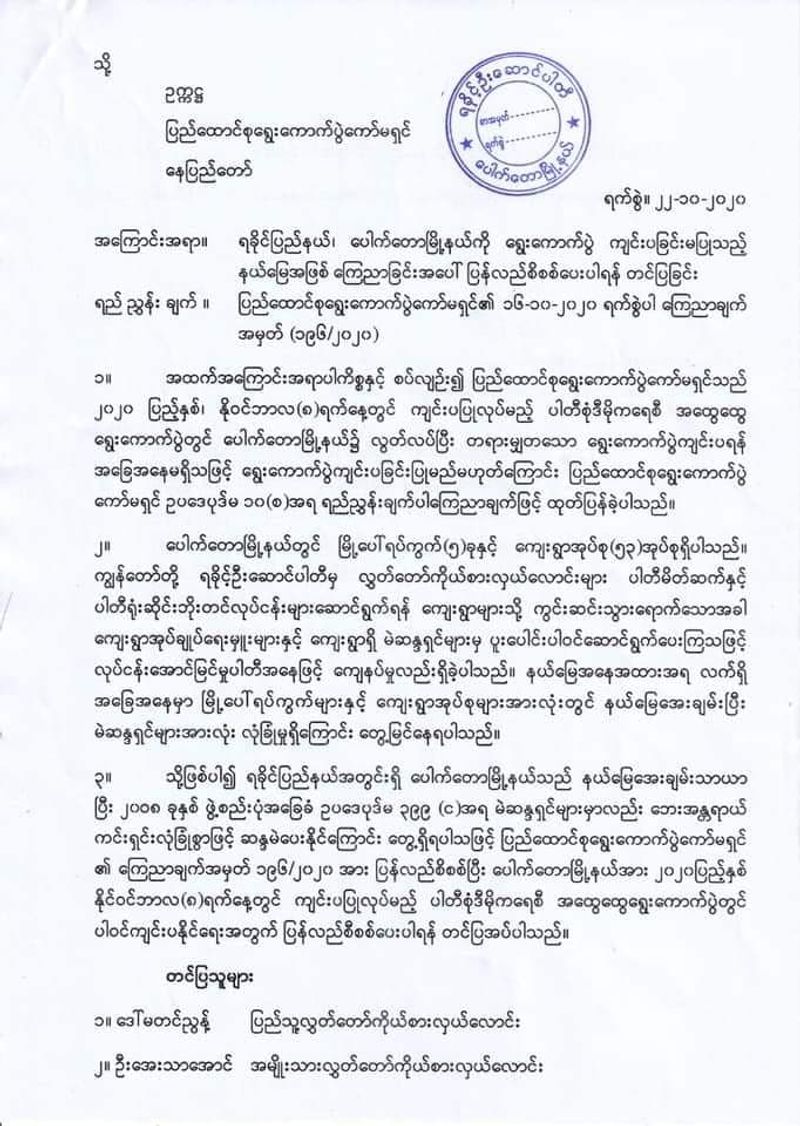 Khaing Lu Hla (Roma Mray)
Narinjara News, 23 October 2020
At least four Parliamentary candidates urged the Union Election Commission of Myanmar (UEC) to reconsider its decision for not organizing polls in Pauktaw township of Rakhine State.
The national election commission has already cancelled polls, scheduled for eight November next, in nine townships including Pauktaw (comprising five wards and 53 village-tracts) and several wards & village- tracts in four other townships of Rakhine State due to security reasons.
In a recent letter to UEC, the four candidates namely Daw Ma Tin Nyunt (a Pyithu Hluttaw/ Lower House nominee), U Aye Thar Aung (nominee for National Parliament), U Khin Nu (Constituency No 1 State Hluttaw nominee) and U Tun Thein (Constituency No 2 State Hluttaw nominee) requested the commission for reconsidering its previous decision.
Mentionable is that all these candidates represent Arakan Front Party (AFP), which is led by Dr Aye Maung, presently serving imprisonment for 20 years in Insein prison.

"There are neither natural disasters nor fighting in Pauktaw township. It is totally peaceful now. So we have appealed to the election commission to review its announcement (no 196/2020)," said Daw Ma Tin Nyunt.

In the letter to UEC, the candidates claimed that the situation was very much normal and they have also visited the electorate recently.
People were introduced with their party (AFP) Party signboards were also erected in several villages, she stated.
She also asserted that the voters (of Pauktaw township) should not be deprived of their electoral rights to elect their representatives (MPs) through the general elections, held in every five years.
The 16 October UEC announcement stated that no polls would be organized in the Rakhine townships of Maungdaw, Buthidaung, Rathedaung, Ponna Kyun, Kyauk Taw, Mrauk-U, Minbya, Myebon and Pauktaw.
Additionally polls in two wards and 52 village-tracts in Kyaukphyu township, three wards and 29 village-tracts in Ann township, four village-tracts in Sittwe township and ten wards and 52 village-tracts in Taungup township were cancelled due to security reasons.