Villagers forced to work as porters by security personnel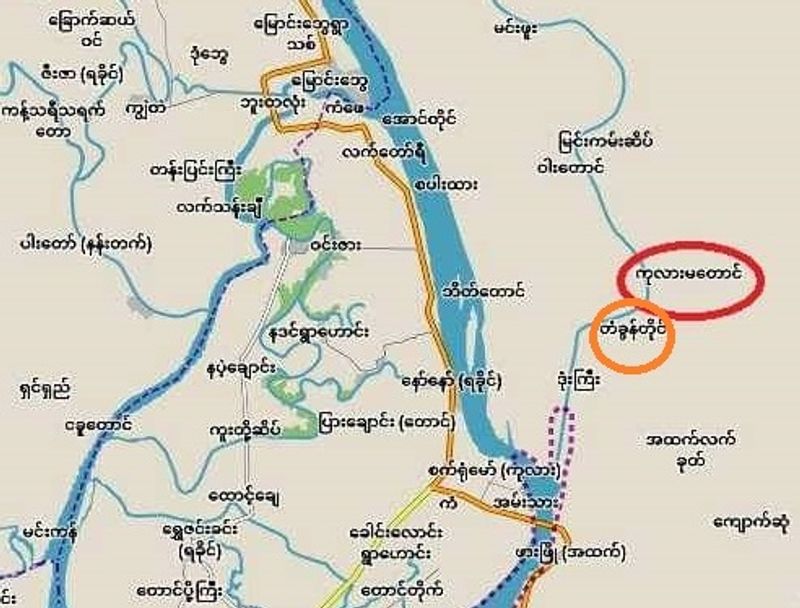 Narinjara News, 20 September 2019
Three villagers from Tankhun Dai village under Min Bya township have been forced by Myanmar Army (Tatmadaw) personnel to work as porters for carrying various army belongings, said a villager.

A column of security forces comprising 100 troops had arrived at the village on 16 September and they left for Kalurma Taung village the next day at around 9 am.

Once the security team arrived at the outskirt of Tankhun Dai village, three villagers namely U Sein Aye Tha, Maung Hla Aung and Nyi Nyi Aung were forced to leave their paddy fields and transport the army belongings crossing a small creek.

"The creek is located in the eastern part of our village and there was no boat or other vessels for our use. So the army forced us to transport their goods by crossing the creek where the water level was up to my neck. We transported those goods 40 times crossing the creek, but no wage was offered to us," said one of the victim villagers.

Spokesperson of western command headquarters Brigadier Win Zaw Oo denied the allegation saying that it was impossible to use the villagers as porters. There are strong restrictions regarding the use of porters. We had not used civilians as porters for two decades. If our soldiers had used the villagers as porters, they would have been paid.

Parliamentarian U Hla Thein Aung, who represents Min Bya township in the Rakhine State Parliament informed that he had received inputs about few villagers who were compelled to work as porters.

"In the State Parliament, there is a plan for urging the government to protect the civilians of Arakan from killing, torturing and also detaining," he added.

Myanmar security forces had not used any local individual as a porter since the armed conflicts broke out since December last year. Local villagers remain concerned for their security after the soldiers started using them as porters.