Villagers forced to work as route guide by security forces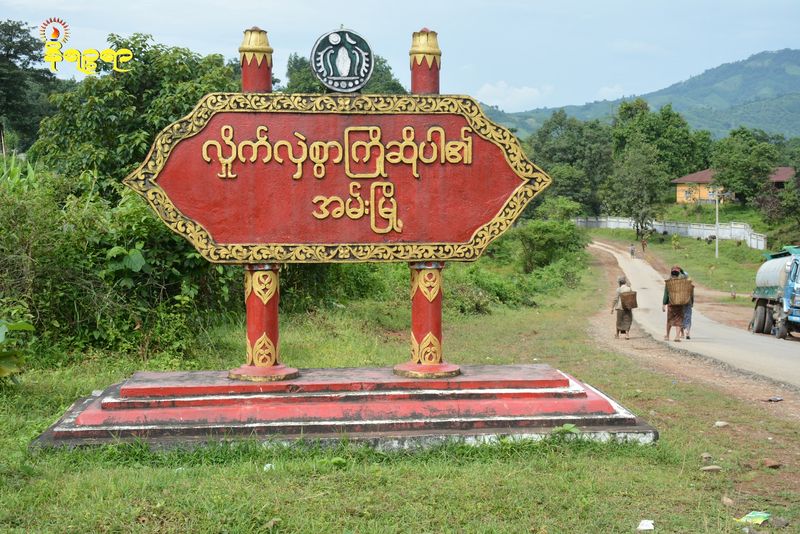 Narinjara News, 14 January 2020
At least 16 villagers from Mae Lamong village under Ann township were forced to work as route guides in frontline areas by Myanmar security force as a column of army marched towards the military station located at the mountain range.

The army column arrived at Mae Lamong village at around 6 pm of 11 January and stayed the night there. Next morning, the security forces asked the villagers to assemble in a specified place in the village.

As most of the villagers gathered, the army officials selected 16 villagers from them and ordered to accompany the army column.

Ko Nyi Nyi, who was later freed by the security forces from the responsibility, informed that altogether 16 villagers were forced to lead the army group into the jungle.

"We were asked to guide the army team from the front. Some villagers were even forced to carry their belongings. As we arrived at their temporary camp by 1 pm, 10 villagers were allowed to come back home," he said.

Four other villagers (including me) were also set free by the afternoon. However two villagers namely U Khin Maung Myint (35) and Ko Aung Pwin alias Nga Aung (28) remained in their custody.

"When we guided the army team, we got scared as the area witnessed a series of clashes between Myanmar Army personnel and Arakan Amry (AA) very recently," he added.

U Khin Maung Htay, the representative of Ann township in Rakhine State Parliament admitted that he had received the information.

"I am now probing the incident. We always disapprove such activities by the military. I will also complain to the army authority about the detention of two villagers still now," he added.

Narinjara tied to contact with the army spokesmen (Major General Zaw Min Tun and Colonel Win Zaw Oo), but the telephone went on ringing without responses.

It is learnt that the army authority has already restricted its personnel in using civilians as porters or route guides in any conflict zone, but the security forces are seemingly not interested to follow the guidelines on the ground.