Arakan tops the list of anemic provinces in Myanmar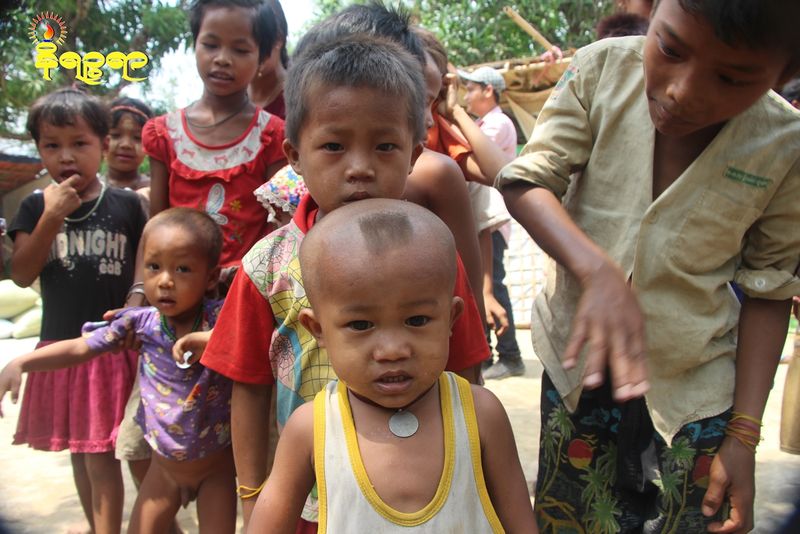 Narinjara News, 7 August 2019
Myanmar has been witnessing a gradual increase of anemia affected cases (under 5 years old babies) due to growing malnutrition. Among 14 provinces (states) and divisions in the southeast Asian country, Arakan tops the list of of anemic provinces, stated a survey of the central heath ministry.
Dr Lwin Mar Hlaing, deputy director of the health department informed that they had collected statistics from various parts of Myanmar last year. The statistics were mostly related to milk-nourishment and over consumption of foods by the children below five years. Shan state follows Arakan in the list of anemia affected provinces.
The researchers reveal that primary reasons for affecting the young people include scarcity of iron rich food items like chicken liver, beef liver, normal meat, turkey leg, egg etc and also roundworm infections of children.
According to her, most of the children (under 5 years) in Arakan and Shan states were found anemia affected, where one among three babies are suffering from anemic problems. She insisted on providing proper food and also maintaining medical cares for the children.
Otherwise, the affected children would face different problems in future like poor brain development and necessary body growths. As a nation, we can not afford to have such adults in the coming days, she concluded.