Ancient Koe- thaung Temple parts damaged due to artillery shelling vibration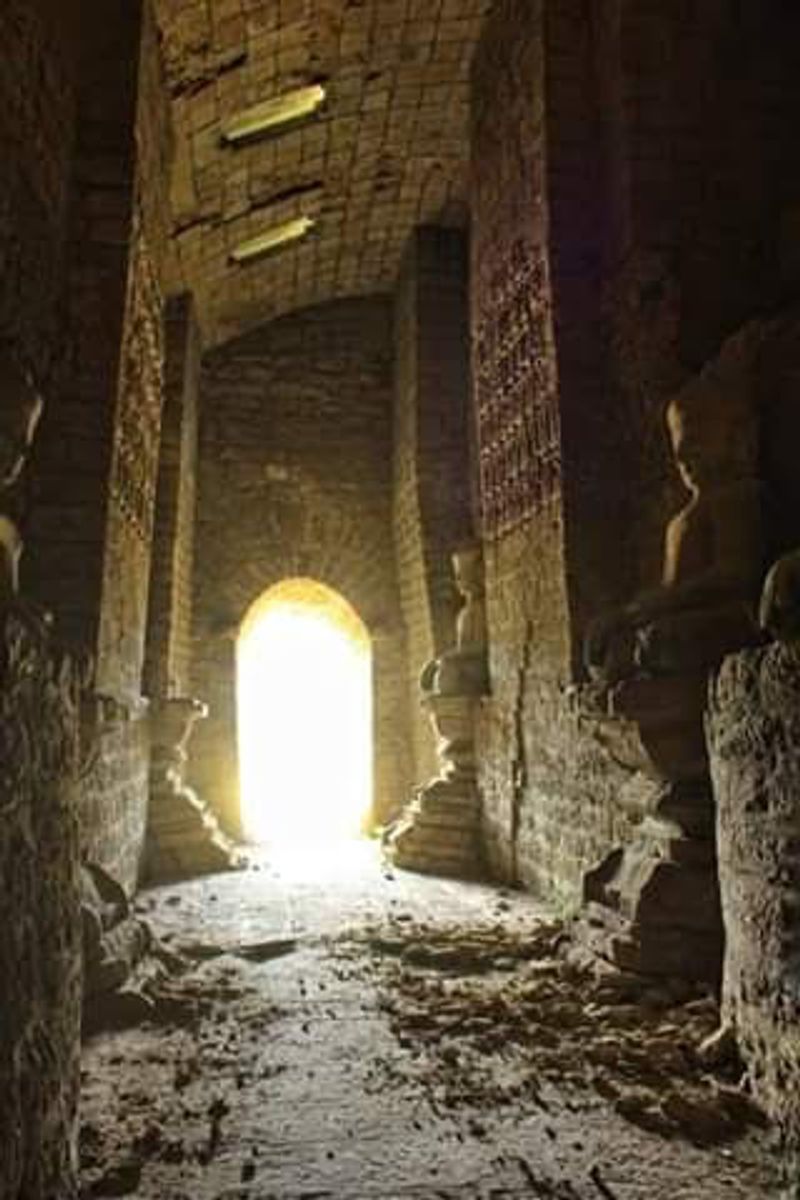 Narinjara News, 28 January 2020
Some parts of ancient Koe- thaung Temple in Mrauk U township are reportedly damaged due to the vibration of artillery shillings by Myanmar Army personnel around the locality, alleged local residents.

Many parts of roots & wells in north and north-western direction of the pagoda were cracked, said Daw Khin Than, chairman of Mrauk U heritage preservation association.

"The damage may augment if heavy shelling of artilleries nearby the pagoda is not stopped by the authority," she added.

Koe-thaung Temple was built by Arakan's great king Min Dikkha during 1553 -1556 where 90,000 Buddha images are placed. The large-size pagoda faced devastation in the past. However the archaeology department has started renovating it. Some parts of the pagoda are already renovated, but it is not completely done.

"Some parts were also damaged by the shelling of artilleries. The Koe- thaung Temple is surrounded by hills where the security forces are targeting the Arakan Army members. So the concerned authority should take proper initiatives to prevent such activities there," added Daw Khin Than.

Mrauk U locality continues witnessing the conflict situation since 2019 where the security personnel had established many artillery bases to target the AA members.

"We may not distinguish the types of artillery and missiles but can say definitely that the sound generated by those arms is too high. Often we experience tremors whenever the artillery is fired," said an elder from Mrauk U locality.

U Thein Tun, an official from the archaeology and national museum department based in Mrauk U revealed that he had already received the information about partial damages caused to the Koe- thaung Temple because of shelling of artilleries.

Rakhine State Parliament had sent a letter to the Arakan government on 8 May 2019 asking both the Myanmar Army personnel and Arakan Army members to avoid incidents of fighting nearby the ancient pagoda. But the fighting still continues till date.

People are raising voices to recognize the ancient area of Mrauk U as a world heritage site under the UNESCO. Similarly, the Union religious affairs ministry had also submitted a letter to the UNESCO on 24 Sept 2019 pursuing for its world heritage status.

But the ongoing violence may seemingly destroy the dream of villagers. However, some representatives from the UNESCO are expected to visit the Mrauk U locality by August next for field studies.