Civilian killed in army firing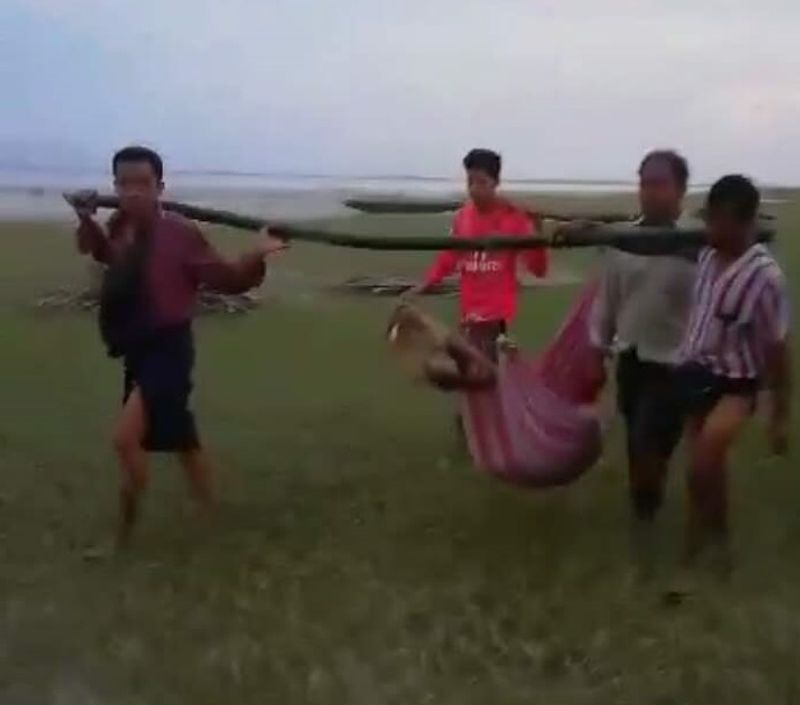 Narinjara News, 22 September 2019
A resident of Ah Ngu Maw village under Rathidaung township, identified as U Kyaw Win (55), was killed yesterday morning in army firings, claimed family members.

The incident took place when a patrolling army troop retaliated soon after a landmine explosion in the locality of Arakan.

The mine was exploded near the Asia world company jetty at Ah Ngu Maw village, located at the mouth of Mayu river when a navy ferry ship along with troop was positioning there.

Soon after the explosion, the army personnel started retaliating with around 300 bullets pumping o nearby locations. The villager was hit by a bullet as he was working at his watermelon garden.

"My brother (U Kyaw Win) died on the spot during the firing. At that time, he was working in his garden. He could not hide there and unfortunately, a bullet hit him," said his brother.

Though the incident took place at 10 am, his body could have brought to the village by 4.30 pm only, as the security personnel were conducting an ambush near the location, said the village administrator.

Daw Khin Soe Wai, local Parliamentarian from Rathidaing township admitted the incident expressing angers over the death of an innocent civilian. After the incident, over 300 local villagers fled to nearby villages for taking shelter.