Relatives push for meeting with arrested monk, villagers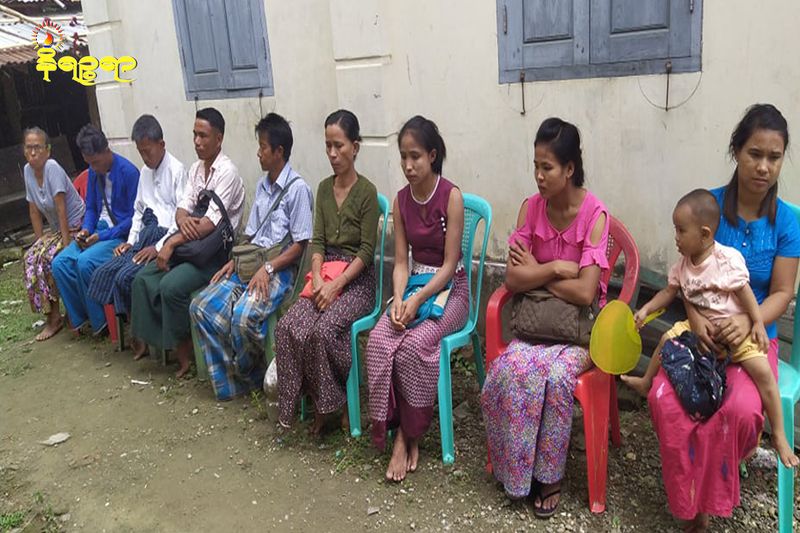 By Thein Zaw (Maungdaw), 4 October 2019
Even though it is over a week since three people were arrested by the security forces, the family members are yet to receive any information about those detained individuals and hence they have appealed to the authorities for allowing them to meet the monk, the village administrator and a villager.

Mentionable is that on 20 September, monk Kavidasa, village administrator U Wai Soe Tun and car driver U Maung Tha Sein, who all hail from Owe Htain village under Mrauk U township were arrested by the Myanmar army personnel from Lin Mway Taung hill locality.

They were traveling to Kyauk Kyat village by car for inviting a senior monk for a religious function. Since then family members have no idea about their whereabouts.

"We are worried about them as we do not know even where they are now. We only come to know that they were detained by the security forces and hence we have requested the concerned authorities for giving us an opportunity to meet them," said Daw U Wai Nu, daughter of the village administrator.

Nearly 10 family members of those detained individuals have arrived in the Arakanese capital city of Sittwe and submitted their letters to the Rakhine chief minister, State security & border affairs minister and commander-in-chief of regional supervisor department asking for a meeting with them.

Daw Ma San New, a relative of the monk argued that he is innocent and lives in the monastery of Owe Htain village with religious activities only. She expressed dismay that the security forces had arrested the monk along with two others.

A monk from Mrauk U informed Narinjara that he had recently discussed with the Rakhine chief minister about their detention. The chief minister has reportedly asked the security & border affairs minister about the monk and other two detainees.

According to the minister, the detained monk is now in Sittwe and he has been taken care of by the authority, revealed the Mrauk U monk.

Over 200 civilians of Arakan have been arrested by the security forces since December last year with the suspect of being sympathizers (well-wishers) to Arakan Army (AA) and they are fighting legal battles in different phases.